Sean Connery gained indelible fame when he became the original James Bond. But despite a wholesome life, with success in both his career and personal life, he lived his last moment as a recluse.
Sean Connery's life began on August 25, 1930, in Fountainbridge, Edinburg. His mother was a cleaning lady, and his father a truck driver. Once he was of working age, he took up a roster of penniless jobs as a milkman, lorry driver, and coffin polisher.
At 23, he had to choose between becoming a footballer or an actor, and even though he showed plenty of potential in being an athlete, he chose acting. And gladly so, because he would become the original James Bond in the hugely successful movie franchise.
He continued to gain indelible fame, starring in more hit films such as "The Untouchables," even being proclaimed "Sexiest Man Alive" by People magazine in 1989. However, his success was not limited only to his career. It spilled over into his personal life as he had one of the industry's longest-running marriages.
CONNERY AND ROQUEBRUNE'S LOVE STORY
Connery's first marriage was to actress Diane Cilento from 1962 to 1973, and the two shared a son. Still, like many other Hollywood unions, theirs seemed to be failing every waking day, and the pair spent most of it breaking up and attempting futile reconciliations.
During one of these episodes, when Connery was frustrated with his marriage and work, he took off with some buddies to Casablanca to attend a golf tournament and blow off some steam while at it.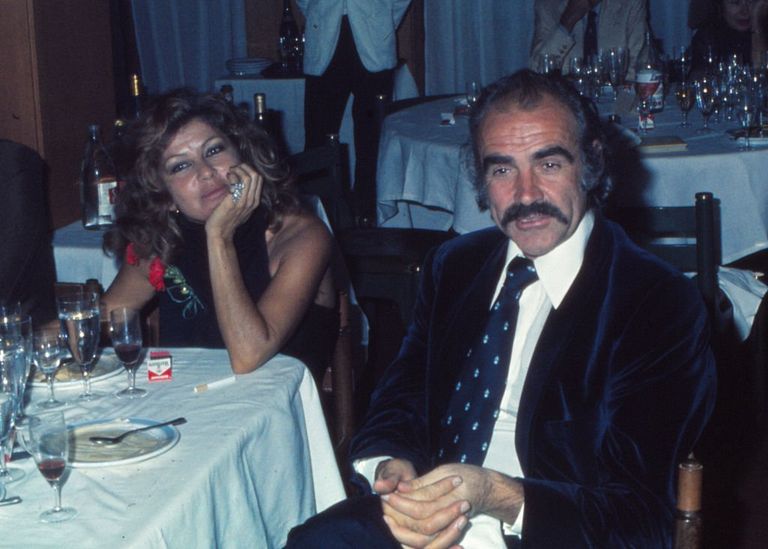 While there, he met Micheline Roquebrune, a petite French Moroccan artist. She was married with three small children, but that did not deter Connery from wooing her.
She did not speak any English, and Connery did not know a word of French, but that was the least of Connery's worries. Her husband had disappeared from home, and Connery knew his chance was then or never.
Three months after their first meeting, Connery called her to profess his love. Ironically, he was still married to Cilento and had to break up with her to be with Roquebrune, just as he had to break up with a former girlfriend to date Cilento.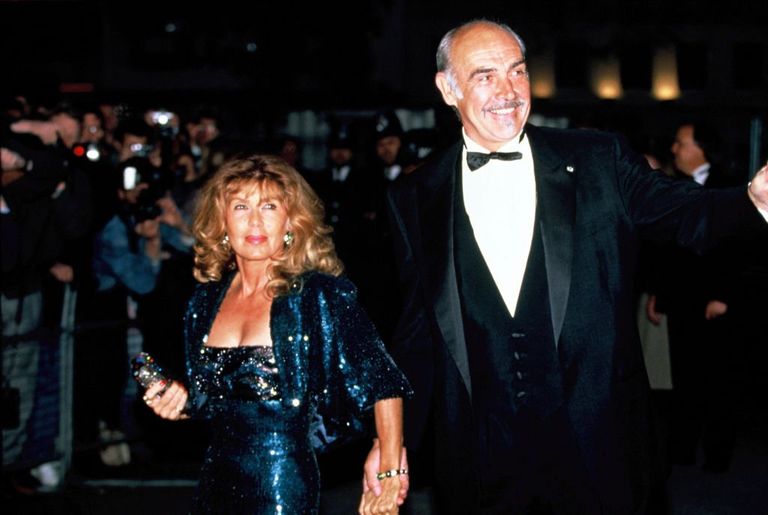 Roquebrune recalls the first time she laid her eyes on Connery and said she thought he had an excellent physique. "But that first day, I didn't know who he was or anything about him. Then I dreamed I saw this man. I was in his arms. And I thought, 'At last, peace.'" She shared.
Their connection was instant, and soon after, they began their affair. Besides producing plays, Roquebrune also showed a keen interest in golf and often played with Connery as their relationship progressed.
The pair had such an intense connection that the "Diamonds Are Forever" actor once recognized Roquebrune by her feet. He retold how they did not see each other much during their first days of dating since Roquebrune still lived in North Africa.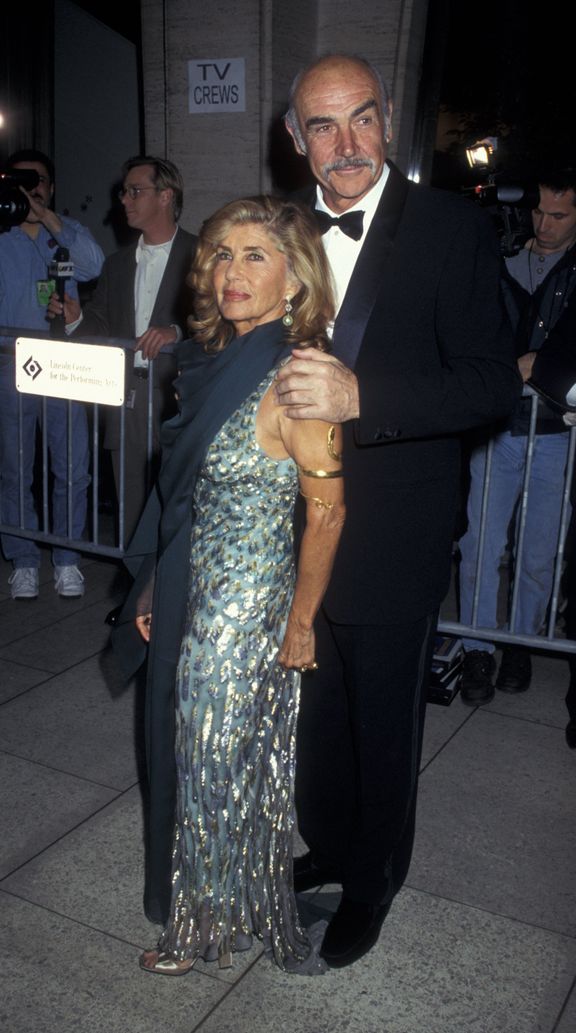 One time, they were in separate queues coming from different flights when he saw familiar feet underneath the partition separating the lines and immediately recognized them as Roquebrune's. He had to battle through the crowd to wait for her on the other end.
The lovebirds eventually married in 1975 and remained married despite Connery's love affair with Lynsey de Paul. And besides being a father to his and Cilento's child, Jason, he also became a stepdad to Roquebrune's three children.
A LONG, HAPPY MARRIAGE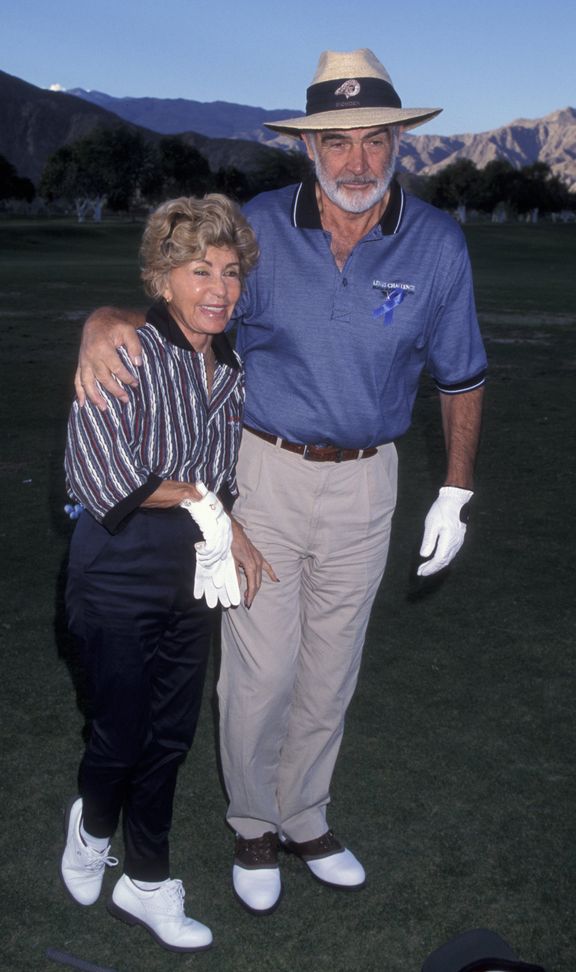 If there ever was a secret to a long, happy marriage, Connery and Roquebrune understood it perfectly. Their love was solid as a rock, and Connery would praise his wife, saying:
"Micheline is an amazing woman. She is the love of my life."
Even as their ages progressed, the couple continued going out on dates and spicing up their marriage. They were once pictured outside a lingerie shop with Roquebrune admiring some sexy pieces as Connery appeared to shy away and looked in the opposite direction.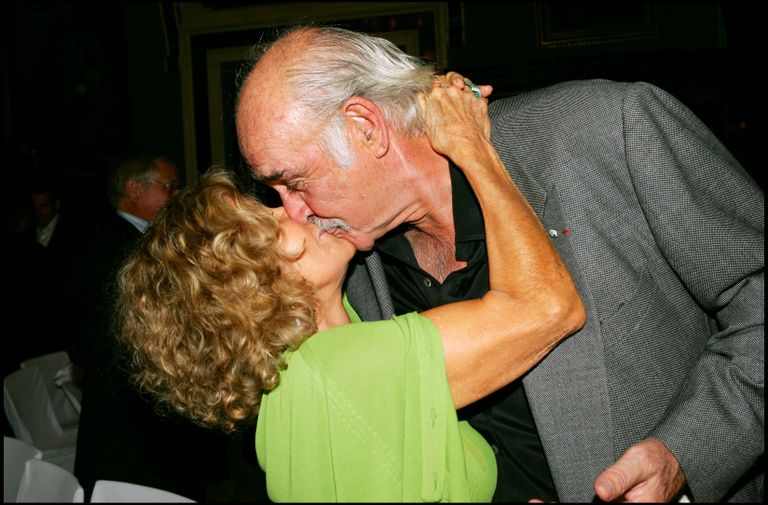 But away from dates and lingerie shopping, the couple also bonded over their mutual love for golf. Even as they played on the course, they always thought of each other, with Connery wondering aloud where his wife was and what she was doing.
Sometimes, his wife would remind him that they were aging, but Connery was not worried. He had the exercise regime of a man half his age, with a morning cycle ride around his neighborhood and a swim in the afternoon. He would say:
"Micheline sometimes says to me, 'the time is rushing past,' but I don't worry about getting older."
HIS SLOW DECLINE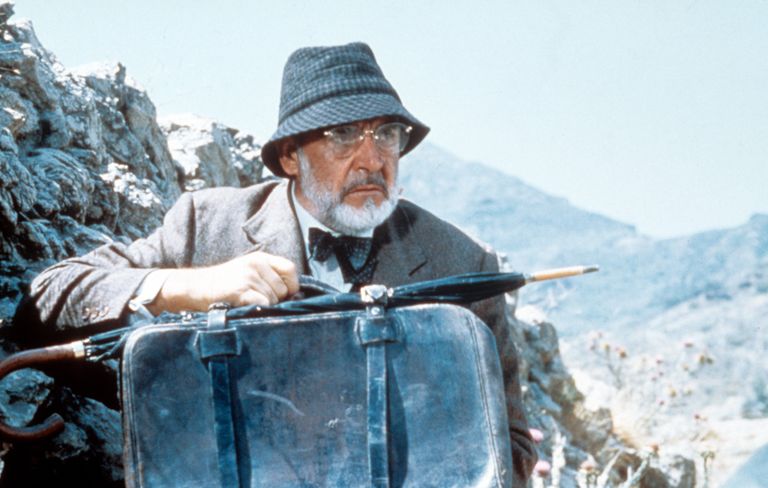 Connery lived a wholesome life. Whenever he would enter a room full of A-list celebrities in his heydays, everyone would go quiet and swarm around him. And while he had become the epitome of success as James Bond, he would later loathe the role.
Later, he retreated to a quiet life in the Bahamas with his wife. He then instructed his agents to turn down all his work, and despite producers offering him wheelbarrows full of money to make a cameo, he showed no interest. He spent most of his twilight years golfing at the five-star private club behind his home.
SICKNESS AND DEATH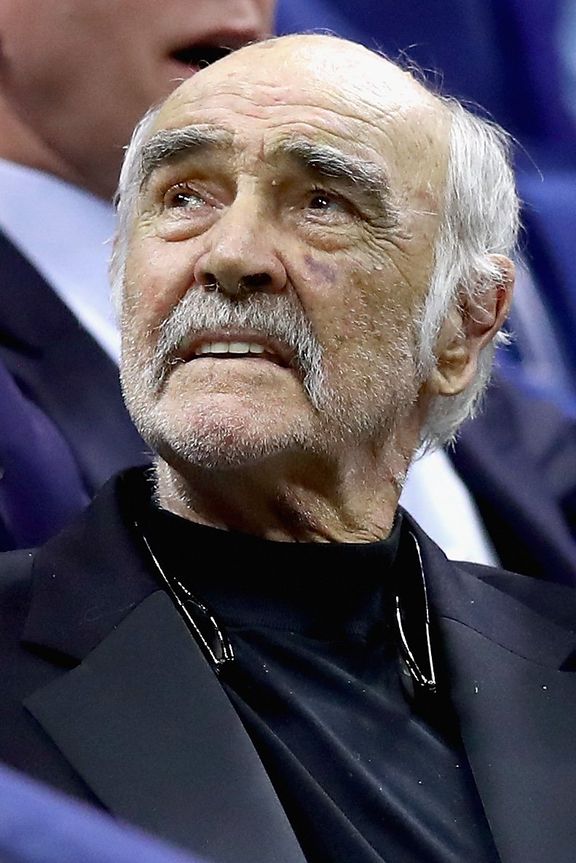 The final months of Connery's life were characterized by dementia, but his loved ones dedicated their time to being by his side during his last moments. He went out as peacefully as he'd wanted to. His wife would say of his final days:
"It was no life for him. He was not able to express himself latterly. At least he died in his sleep, and it was just so peaceful."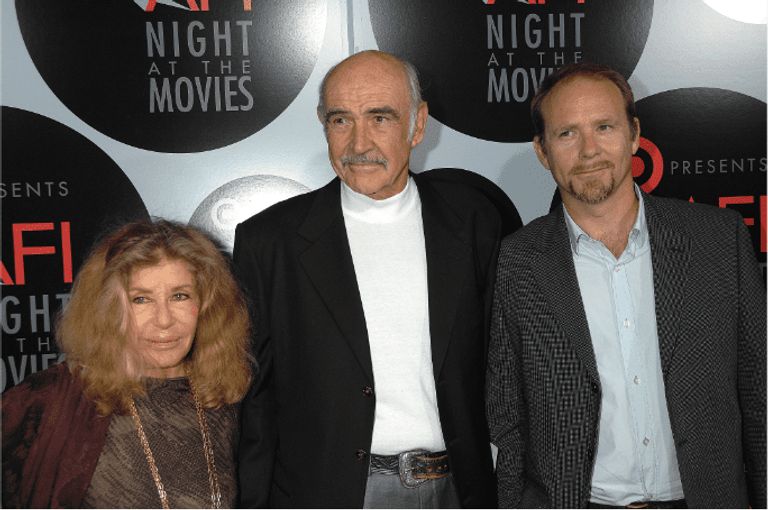 On October 31, 2020, he breathed his last at his home in Lyford Cay, Bahamas, aged 90. His son shared that he had been unwell for some time and that the family was taking time to understand the situation. Roquebrune would add:
"He had dementia, and it took its toll on him. He got his final wish to slip away without any fuss."
His death certificate showed that Connery died from respiratory failure due to pneumonia, old age, and fibrillation. Still, their love is evident from their final photo together, taken on their 45th anniversary, where Connery gazed into the camera as his wife looked affectionately at him.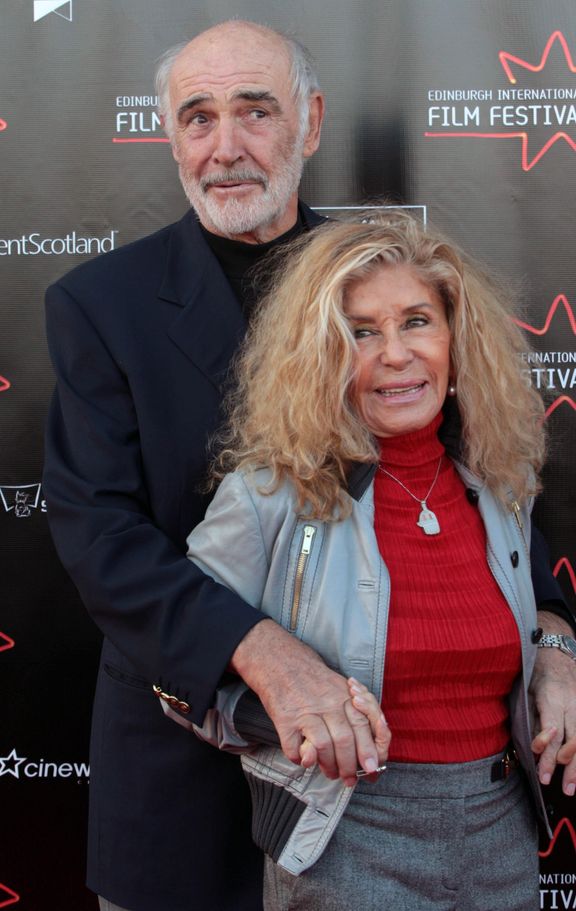 Roquebrune, who referred to Connery as "a model of a man," shared how difficult it would be living without him but was also grateful that he had a peaceful end.


Please scroll below for more stories 🙂