Serena Williams recently shared the heartbreaking news that she was in the process of retiring. The reason behind her choice had a lot to do with the double standards faced by women compared to their male counterparts.
While Serena Williams was pregnant with her first child and daughter in April 2017, the tennis player ran circles around her older sister, Venus Williams. She competed in her matches and won against her sister, all while carrying her growing baby.
The star took home the 2017 Australian Open while in her first trimester! At the time, Serena was 35 and played at the sport's highest level in heated conditions without stopping or slowing down.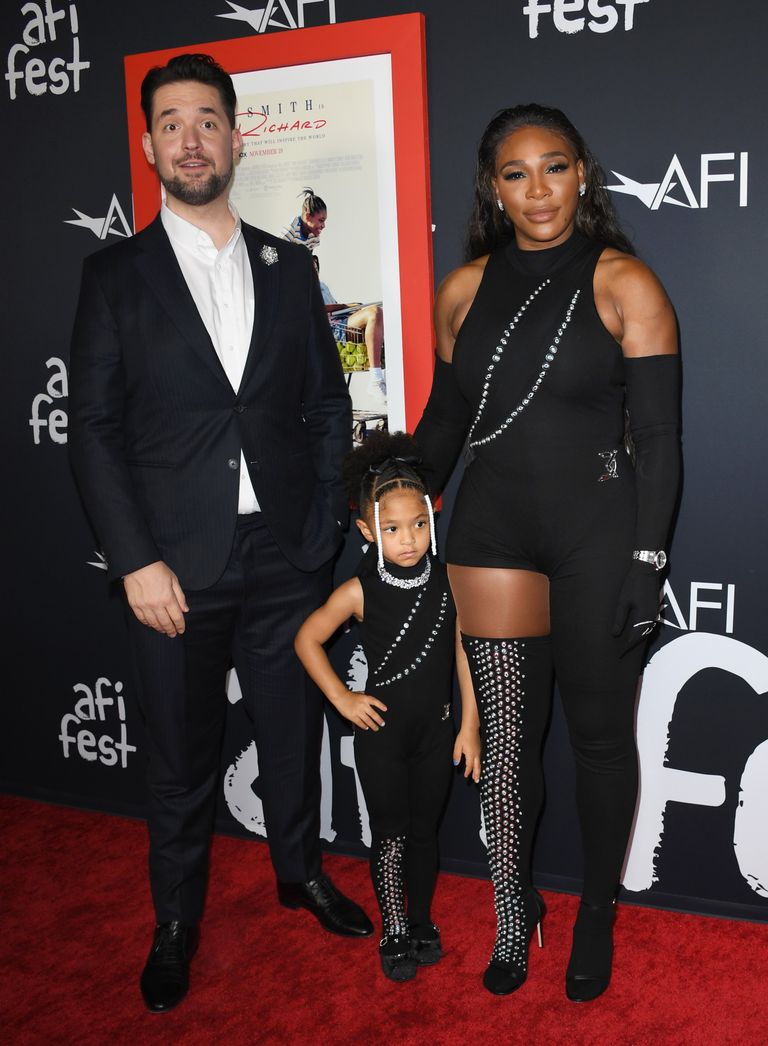 Besides dealing with the sport's heat and physical exertion, the athlete also had to handle the emotional stress of playing against Venus. After giving birth to Alexis Olympia Ohanian Jr, Serena went on to win the French Open's Grand Slam match!
In May 2018, the star made more moves outside of tennis by launching her fashion line! The athlete's twelve-piece collection was found on her website with affordable prices that ranged from $35 to $250.
Olympia's mother also launched the SW Serena Williams Jewelry range. Serena explained that her collection was meant as a "beautiful celebration" of all the strong women in her life and worldwide.
On the tennis front, she continued garnering attention with the outfits she wore to her matches. Her husband, Alexis Ohanian Sr., also supported her by pitching to competitions with their daughter.
In September 2020, at the US Open, the Reddit co-founder was wearing a face mask at the height of the COVID-19 pandemic. His and Serena's little girl also wore one, but Alexis' cover grabbed attention for the words printed on it: "Girl Dad."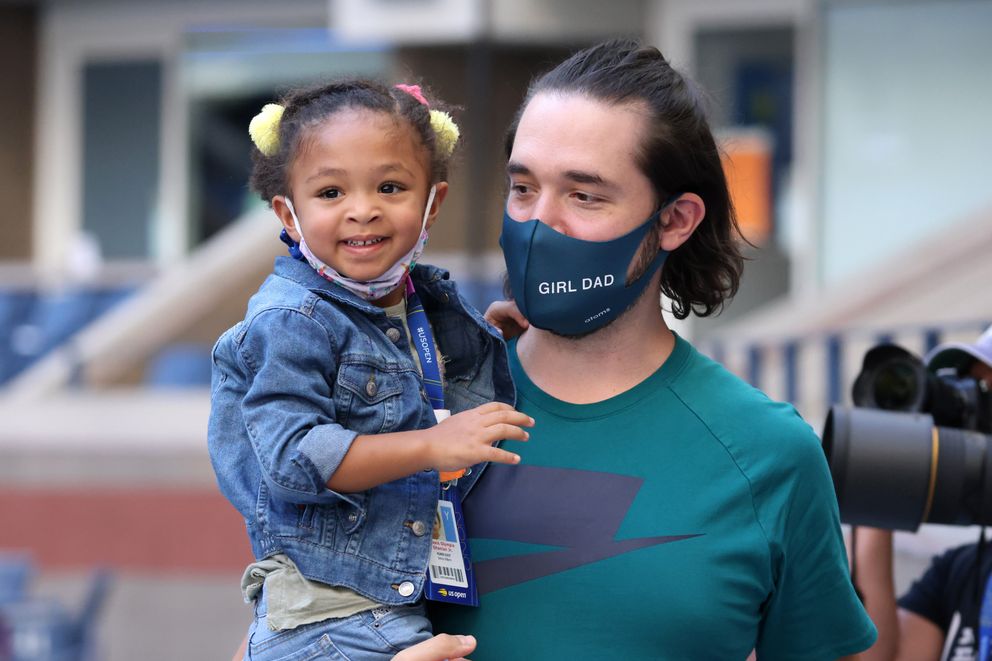 Social media fans couldn't help but celebrate the businessman taking on the role with pride, like another girl dad like the late Kobe Bryant. Sadly, little did fans know that Serena's days on the court were numbered.
MAKING SACRIFICES FOR THE THINGS SHE WANTED
In August 2022, Serena wrote a shocking piece for Vogue where she revealed she was in the process of retiring from playing tennis professionally! The star shared how she and Olympia were on a ride to get her passport for a Europe trip when the little girl said something significant.
While playing an interactive educational game on her mother's phone, Olympia was asked what she wanted to be when she grew up. Thinking her mother wasn't listening, the little girl whispered that she wished to be a "big sister," causing Serena to confess in her piece:
"I never wanted to have to choose between tennis and a family."
The athlete complained that she didn't think it was fair, and she wouldn't have had to write the article if she was a man. Instead, Serena would be out playing her sport and winning while her wife did the "physical labor" of growing their family.
The star speculated about being a Tom Brady-like man if she had the chance but clarified that she loved being a woman. She noted that she wasn't as "stoic and classy" as Venus because she struggled to contain her emotions.
Serena recalled being in kindergarten, learning to write the alphabet, and failing to do so perfectly, which led her to cry throughout the night. The star revealed that she was furious about the incident and would erase and rewrite the letter "A" repeatedly.
Her mother, Oracene Price, allowed her to stay up the whole night practicing while her older sisters slept. Serena confessed that it was the way she'd always been – wanting to be great and perfect – despite knowing perfection never existed, however:
"Whatever my perfect was, I never wanted to stop until I got it right."
In 2021, Serena and her sister revealed on Red Table Talk that Price was one of the reasons they were star players. The younger Williams sibling shared how their mother worked hard to financially support her family after her husband quit working on coaching the two girls.
Serena said her mother supported a family of seven, keeping the faith that her daughters and husband would be successful in their venture. The athlete believed they wouldn't have survived without Price's contribution.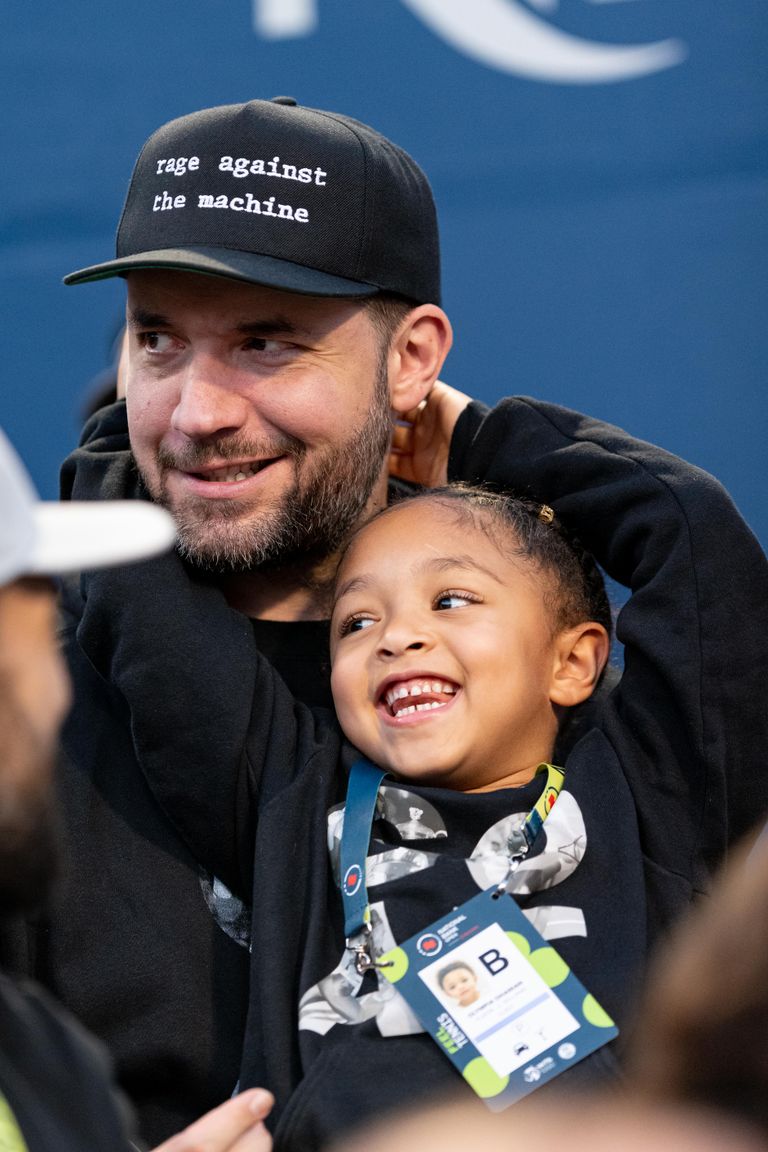 Despite all her significant achievements, Serena was still left heartbroken and teary about making her bold choice to retire. Although some people understood Serena's stance on being unable to multitask family life and careers as women, other fans disagreed.
SERENA'S FANS ARE DIVIDED BY HER CHOICE TO RETIRE
After Serena's opinion piece was published, she received support from the Independent's Hannah Selinger. The journalist and mother of two noted how the tennis professional was not leaving the sport because being a mother was better, clarifying:
"She is not leaving tennis because she wants to be a mom more than she wants to be an athlete. And in her searingly honest explanation of why she's retiring, she is all of us."
In Vogue, the star said she was unlike other athletes who felt relief when they retired. She shared how she felt no happiness talking about the inevitable and derived great pain from the decision she felt forced to make.
Serena hated that she was at a crossroads and wished the process could be east, but it wasn't. The athlete was torn between wanting her career to be over and being excited about what was next for her.
The tennis star admitted that her whole life had been about the sport, with her father stating that she'd picked up her first racket at age three, but she thought it happened early. She had a photo of Venus pushing her in a stroller on a tennis court and believed she was less than 18 months in the image.
Even though her husband was very supportive and had no issue looking after their child while she practiced or played, Serena still felt she couldn't continue juggling the two tasks. Fans shared their thoughts on the star's retirement.
Vogue shared the cover photo of their September issue featuring Serena and her daughter. Fans jumped to the comment section with one person rewriting the athlete's quote about never wanting to choose between a family and tennis.
A Twitter user wanted to know if Alexis wasn't playing his part in the relationship to cause his wife to retire. The fan couldn't understand because the businessman repeatedly revealed he loved being a father and was always home as a girl dad.
Another person agreed with Serena's take, noting that men didn't have families they cared about. The fan said men "never" made tough decisions like the ones women made and felt the tennis player was lucky she wasn't a man.
The person also thanked Serena [Williams] for helping make them live happier.
The social media user felt Serena wouldn't have earned anything being number 700 on the men's tour. The fan urged the star to "stop whimpering" and enjoy the millions she'd made playing the sport.
Someone else felt Serena's Vogue message was "odd." Another person believed not being a man meant the athlete's "biological reality" brought her incredible blessings like being a "human-making machine" and challenges.
The fan welcomed the star to life as it was and predicted that Serena would have the "unhappiest retirement" in sports history. A fifth person believed the athlete couldn't accept that she wasn't good enough at age 41, adding:
"There is no shame in that at 41, no1 expects her to be the best, but chatting tut ain't going to change that fact."
A Twitter user thought it was funny that Serena mentioned being like Brady because the football player's wife made more money than him while remaining a present mother. The fan felt the balance was achievable, but the tennis star had to blame someone else.
The social media user said they were "glad" Serena was leaving the sport because she was a "negative voice." Another person clarified that the athlete wasn't blaming anyone and didn't understand why some men were taking it personally.
The fan thought the comments where people encouraged the stat to hire a surrogate were "interesting." Someone else thought the star had done everything, and it was time for her to move on with lots to look forward to in her life.
The person felt Serena had been highly favored and blessed, and they couldn't have been happier for her. Another fan said the athlete didn't know how many lives she'd touched with her "miraculous career," stating:
"To me, you have been the epitome of tennis, sport, and my inspiration, and I don't know how I will fill this Serena-shaped hole in my universe."
The person also thanked Serena for helping make them live happier. However, it seemed the tennis professional's reason for leaving the sport had divided people as the conversation in the comments continued.