Sharon Osbourne celebrated her 70th birthday with her family, which was everything she wanted.
She is still happy to be with her husband of 40 years despite all the problems they went through.
Sharon became the caregiver for her husband, who has difficulty standing on his feet.
Sharon Osbourne, TV personality and wife of musician Ozzy Osbourne, celebrated her 70th birthday on Friday, October 7. Close family and friends attended the party, making the day a special one for "The Osbournes" star.
Sharon also shared a heartfelt and emotional dance with her husband. The two have been together for 40 years, and even though they have had rough patches, they remain happily married.
Ozzy's health is not at all what it used to be, and he gets around with the help of a cane. The dance they shared was made especially memorable when Sharon gave his cane to a bystander, and the old rockstar leaned on her for support while swaying lightly.
The family organized a Gatsby-themed party and invited a few close friends to celebrate with them. Ozzy was delighted to be able to fulfill his wife's wishes. The heavy metal musician posted on Instagram, "Happy Birthday My Love!"
Together the couple started the reality show "The Osbournes," which offered a glimpse into their daily lives. Sharon has also gone on to write several autobiographical and fiction books. On top of that, the celebrity powerhouse works as a music manager.
Over the 40 years that they have been together, Sharon has supported her husband in any way she could. She acted as manager of Ozzy's band, Black Sabbath, as well as his solo music.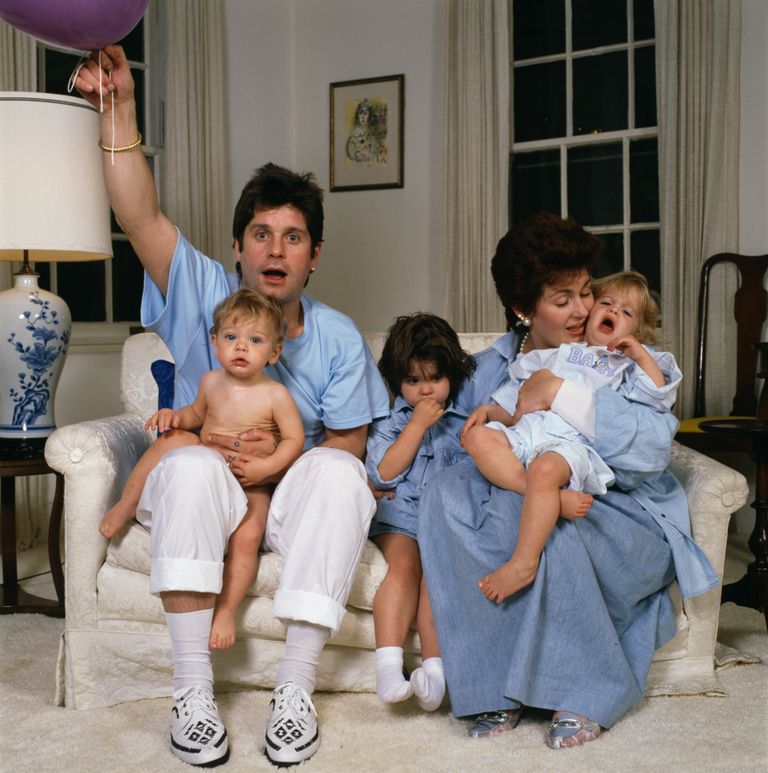 Throughout the years, though, the two have had tough times. Nonetheless, Sharon stayed with her husband through it all. That doesn't mean it was easy, especially after Ozzy confessed that he had been unfaithful. Yet, Sharon found a way to forgive him and make the marriage work.
Never Say Die
Sharon and Ozzy's relationship has been rocky at times, to say the least. Despite adversity, they've managed to work through their troubles every time, and they are both happy to still be together.
The couple initially met in 1970 through Sharon's father, Don Arden, who was managing Black Sabbath at the time. In 1979, though, Don decided to fire Ozzy as the band's lead vocalist. Following the split, Sharon decided to go with the vocalist and started acting as his manager.
At the time, Ozzy was married to Thelma Riley, but they divorced in 1982. Shortly after, Ozzy and Sharon tied the knot in Hawaii on July 4 of the same year. The couple had three children together, Aimee, Kelly, and Jack.
Sharon's husband has struggled with substance abuse throughout his life. Addiction has had tragic effects on him over the years and has often led him to do things that he regrets in his old age.
In 1989, the Grammy winner attacked his wife while under the influence of drugs. He was subsequently arrested for attempted murder, and he spent six months in medical detention. Despite this, Sharon chose to try and salvage the marriage. She recounted the traumatic event, saying:
"I had no idea who was sat across from me on the sofa but it wasn't my husband. And he just said, 'We've come to a decision that you've got to die.' He was calm — very calm."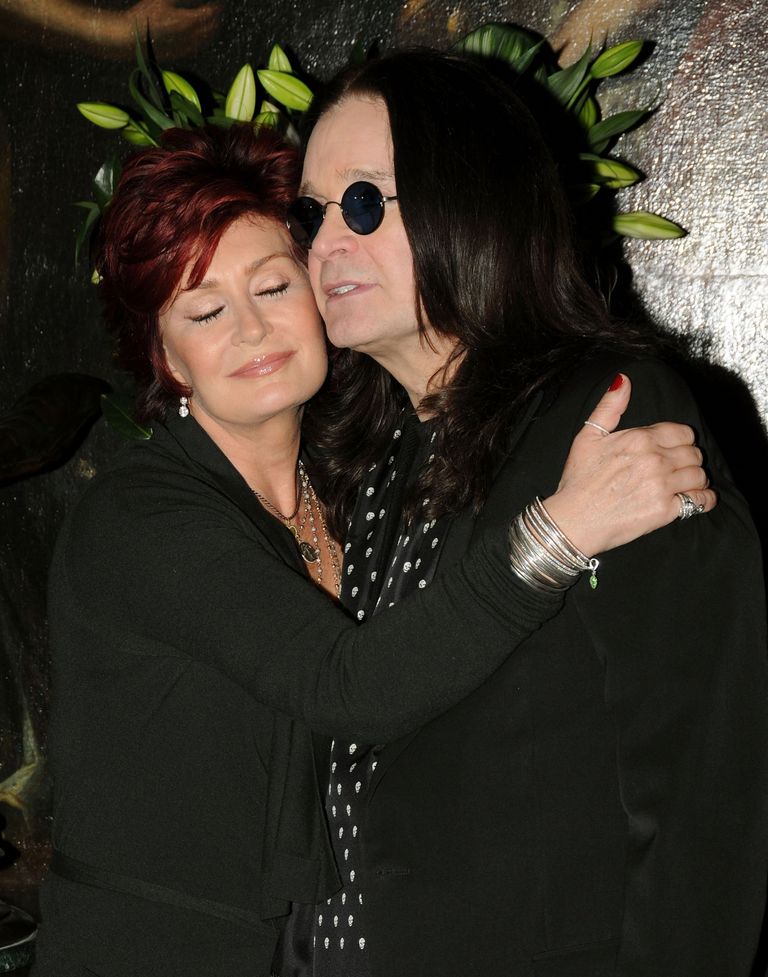 All seemed to be going well for the rockstar couple until Ozzy relapsed in 2013. At the time, there were also many rumors of divorce floating around. The rockstar denied them all and published a public apology for turning to drugs again.
Sharon became her husband's full-time caregiver after a number of surgeries and a few accidents.
In 2016, though, a divorce did eventually come. Sharon found out that Ozzy had been having extramarital affairs, which seemed to be the straw that broke the camel's back. She filed for divorce in May after 33 years of marriage.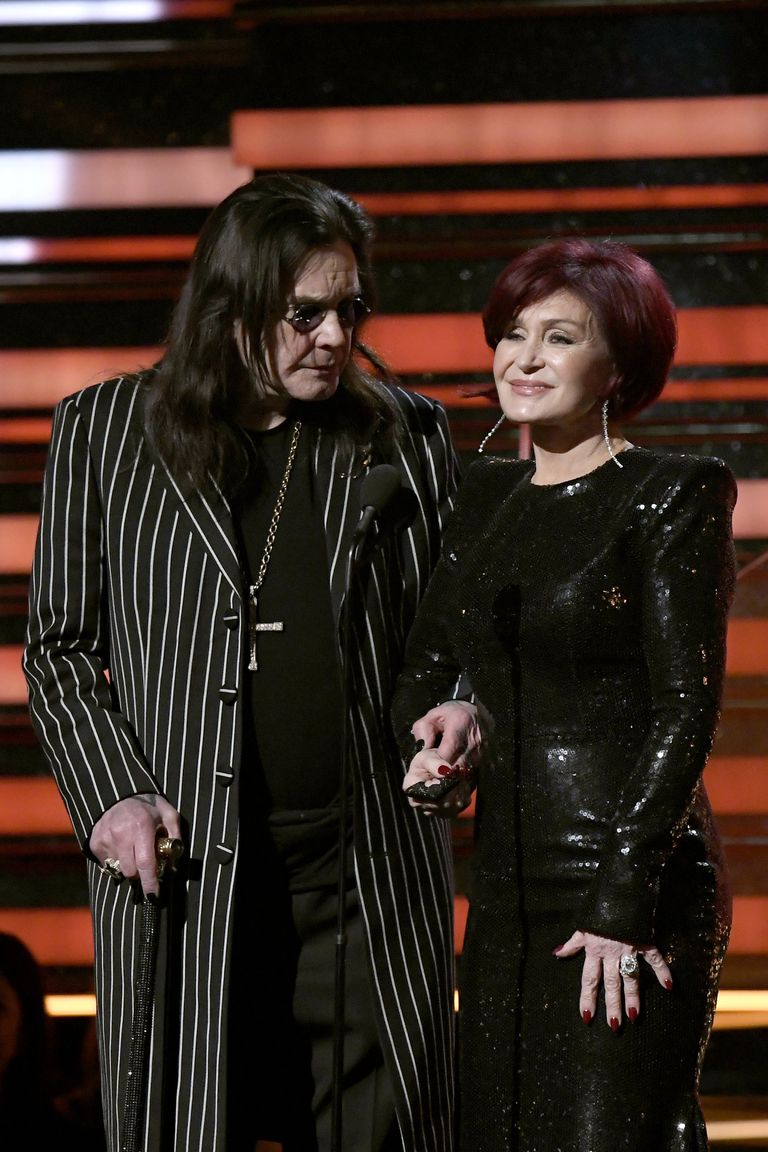 The rumors that led to the divorce were mainly focused on Michelle Pugh, a celebrity hairstylist. In reality, though, there were six mistresses in the vocalist's life, as the musician's wife explained later on. Sharon opened up about the affair, saying:
"I honestly at this point today have no idea what I'm going to be doing with the rest of my life. And I just need time to think. And really think about myself … Because I'm 63 years of age and I can't keep living like this."
Although this period was especially rough on the author, she made a decision in July 2016. The two had gone to couples therapy and had fallen in love all over again. In August, Sharon's musician husband made a public statement admitting to cheating on her and explaining that he had a sex addiction.
The two luckily renewed their vows, and their bond appeared stronger than ever. Sharon forgave Ozzy for everything, and he opened up, saying how sorry he was about everything. After this, the couple's troubles seemed to be behind them, and they celebrated 40 years of still being in love.
No More Tears
After years together and many hair-raising conflicts, Sharon is happy to still be with her husband. After all the heartache, she still wants to support him, and now that he's old and his health is declining, he needs her behind him more than ever.
Sharon became her husband's full-time caregiver after a number of surgeries and a few accidents. The musician was also diagnosed with Parkinson's disease in 2003 but kept it quiet until 2020, when it started getting the better of him.
After a bad fall in 2019, the singer had his second neck surgery. His first was in a quad-bike accident in 2003. After this, he had two staph infections in his right hand, and he struggled with depression, blood clots, and nerve pain. In June 2022, he also underwent more surgery.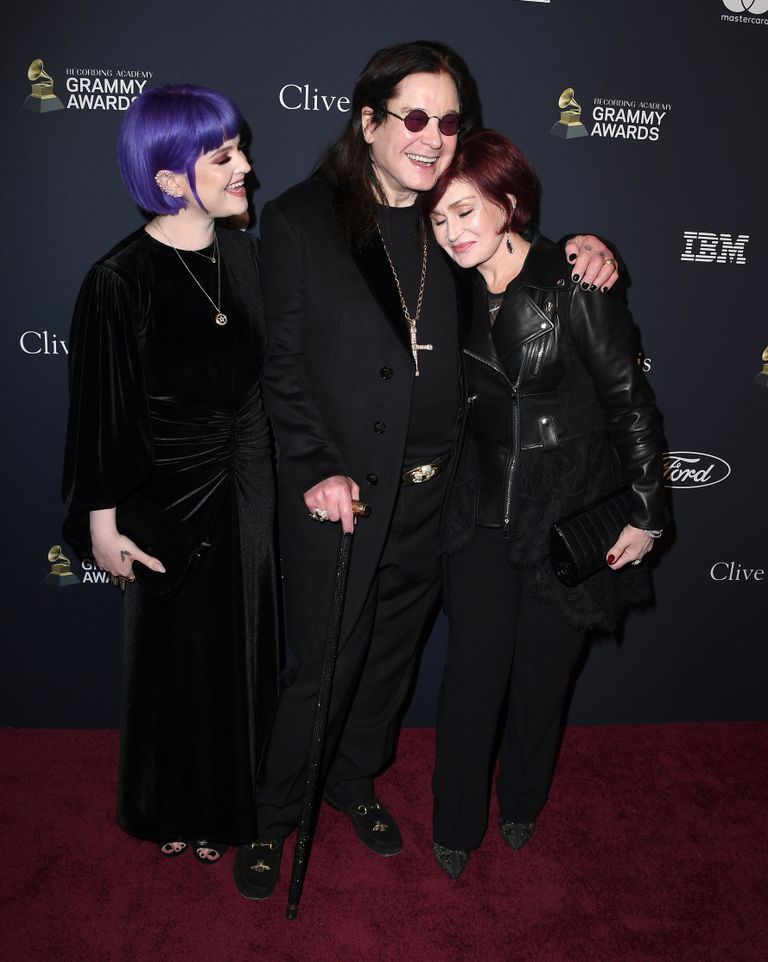 Despite his serious physical condition, Sharon stuck behind him all the way. She made sure he got everything he needed when he needed it. The star even made an appearance at the Birmingham Commonwealth Games thanks to his wife's unwavering aid.
Sharon remembered the first time the Games' organizers approached them and how they had to decline, saying that his health would not permit it. Almost six months later, his health had dramatically improved, and they were asked once more. Sharon recounted the second time they asked:
"They called six days before the gig and said: 'Do you think Ozzy could do it now?' And I said to him: 'Can you do it?' He said yeah, and that was it. Six days, turned it around, booked the flight, got everybody together."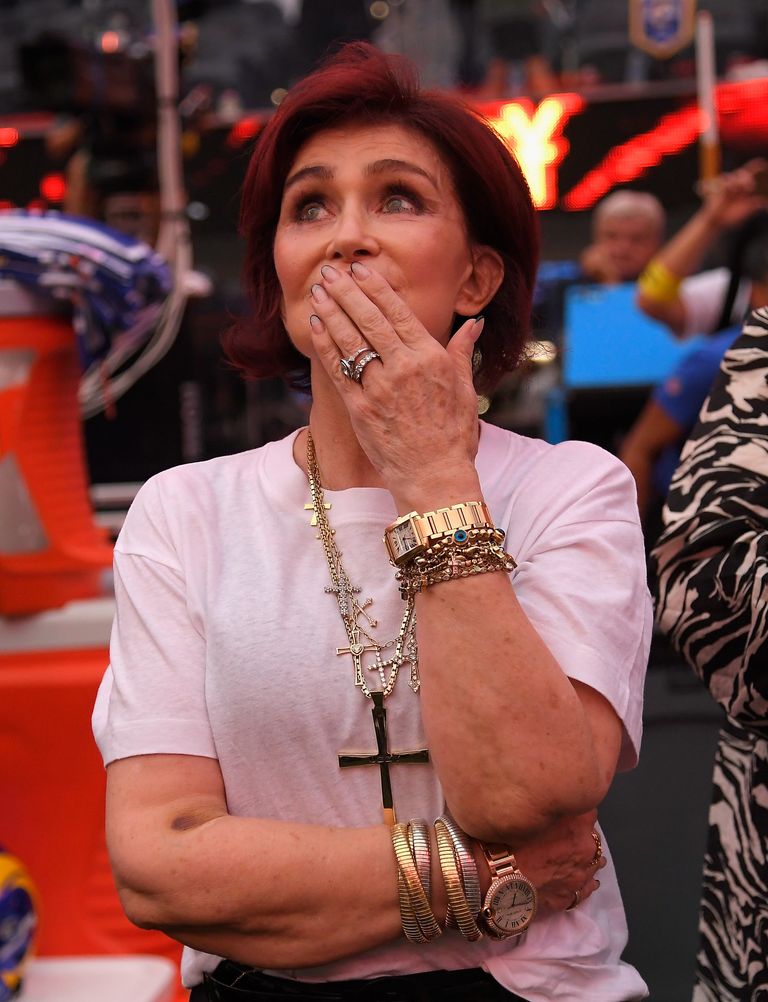 The ingenious Sharon had the crew of the Games install a bracket on Ozzy's back to keep him upright without his cane. She went on with tears in her eyes and said that the Birmingham show reinvigorated the singer drastically.
Ozzy is also very much aware of how much his wife is doing for him personally and contributing to his career. He claimed to have planned his own burial in preparation for the inevitable, but he said that it's his wife that's keeping him going. He trusts her implicitly and commented sweetly:
"I'm English. I want to be back. But saying that, if my wife said we've got to go and live in Timbuktu, I'll go."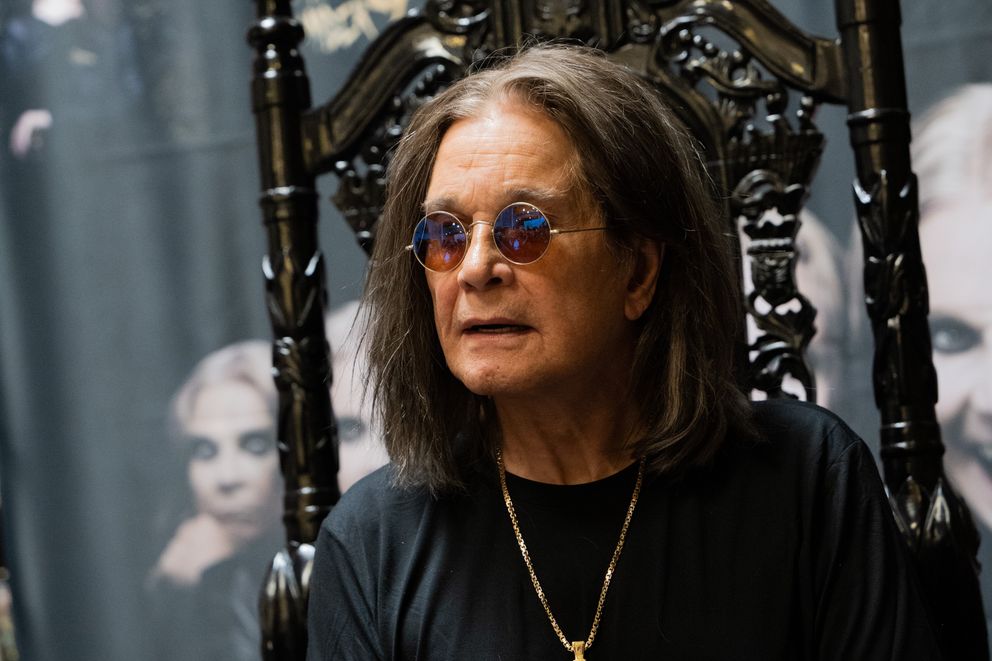 Sharon also has a plan in place to ensure Ozzy is living out his days as comfortably as possible. She has an intense physical therapy regime and a personal trainer to deal with his weakened muscles. She claimed, "He'll never be what he was, but he will be good."
The two recently moved back to their house in Birmingham in February. Both of them wanted to escape the socio-political climate of the US and longed for home. Thanks to Sharon's constant care and forethought, the legendary singer is now producing an 11th studio album.