Megastar Bruce Willis had a difficult childhood, and now that he has kids of his own, he does his best to give them the childhood experience he never had.
Bruce Willis is a Hollywood actor who launched his career in the 1980s when he starred in the drama series, "Moonlighting," playing Detective David Addison.
Willis' acting career skyrocketed in 1988 when he appeared in the blockbuster action film, "Die Hard." After that, he made appearances in many more successful movies including, "The Sixth Sense" and "Pulp Fiction."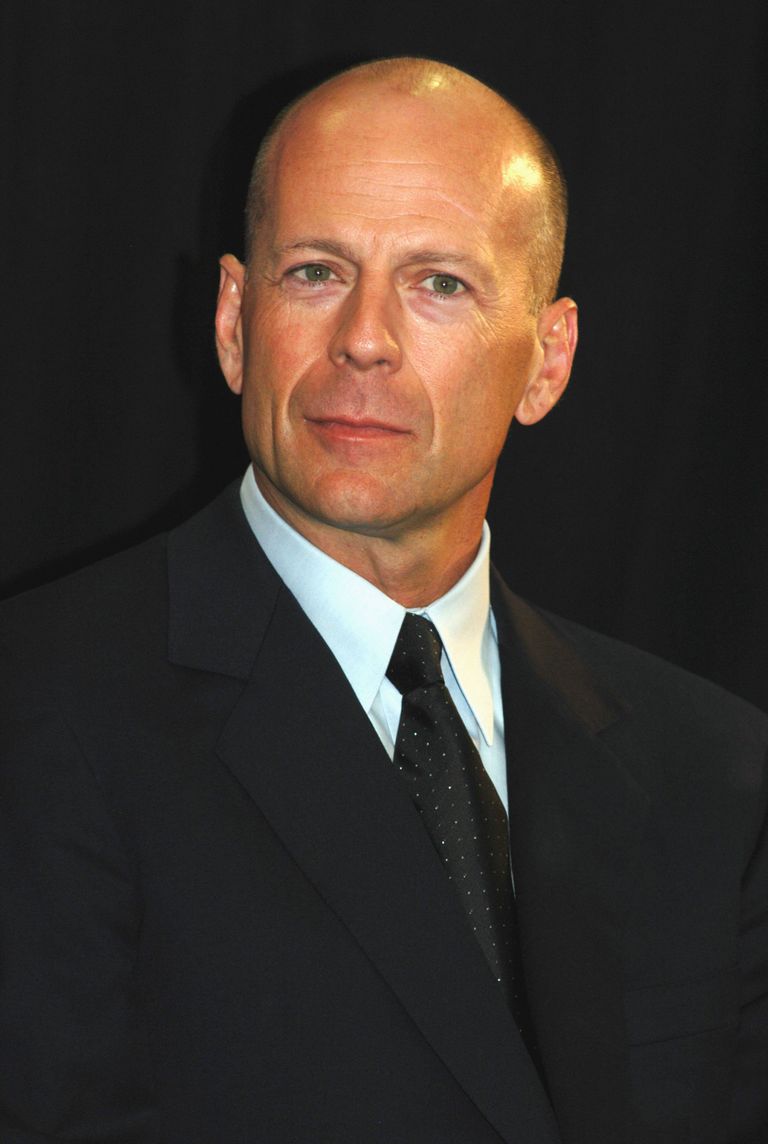 Fast forward several years later, Bruce became known as one of the most famous actors worldwide. However, his acting career has taken a knock since he got diagnosed with aphasia.
Aphasia is a condition that affects one's ability to communicate, comprehend, and express themselves. Per the New York Times, Bruce's former wife, actress Demi Moore, announced on her Instagram account in March 2022 that he had been diagnosed with the disorder:
"To Bruce's amazing supporters, as a family, we wanted to share that our beloved Bruce has been experiencing some health issues and has recently been diagnosed with aphasia, which is impacting his cognitive abilities."
Moore, who shares three daughters, Tallulah, Scout, and Rumer, with Bruce, explained that due to the diagnosis, the "RED" star had been forced to retire from acting altogether:
"As a result of this, and with much consideration, Bruce is stepping away from the career that has meant so much to him."
Since the announcement, not everyone knows what the Hollywood A-lister has been up to in his retirement.
READ: Bruce Willis' 'Big Gang of Women' Stands by Him amid His Aphasia Diagnosis – Inside His Blended Family
MORE: Why Did Demi Moore and Bruce Willis Get Divorced?
Bruce Now Lives a Quiet Life with His Wife & Kids
Fortunately, Bruce's family has been keeping fans in the loop on what he gets up to nowadays. In July 2022, Page Six reported that the retired star's current wife, Emma Heming, with whom he has two kids, Mabel and Evelyn, posted a clip of her husband and their eldest daughter Mabel, dancing.
The video, which had rapper Lizzo's song "About Damn Time" playing in the background, showed the father and daughter getting down as Bruce tried to keep up with his child – who burst out laughing at him.
Heming captioned the post: "Bringing that weekend in strong! #TGIF #happyfriday," alongside dancing emojis. The model shared a clip of their joyful moments on their summer vacation and wrote that the experience was "magic."
In August 2022, the mom of two also captured the sweet moment between her spouse and their youngest daughter Evelyn birdwatching, and in the video, Bruce could be heard laughing out loud.
"We so enjoyed this 28-day journey watching this mama Robin and her babies. #birdwatching #robins #timelapse #summermemories," Heming wrote.
Since her spouse's aphasia diagnosis, she has candidly spoken about finding a coping mechanism while caring for him. Per the Daily Mail, Heming divulged that discovering new hobbies, getting out of her comfort zone and remaining active helped her to deal with grief following Bruce's diagnosis.
On National Grief Awareness Day, the Malta native shared a video on her Instagram and talked about her "paralyzing" grief." She revealed her stepdaughter, Scout, shared words of wisdom about how grief is another way of showing love.
"My grief can be paralyzing, but I'm learning how to live alongside it," said Heming. The brunette beauty shared Scout told her that grief "is the deepest and purest form of love."
The doting mom revealed in May that she has been struggling with mental health during an interview with The Bump. Heming admitted that she had put everyone else before herself, which does not necessarily put her on a pedestal.
She explained that the amount of dedication to her loved ones only drained her mentally and effectively affected her overall health state, "and it served no one in my family."
This confession comes after the father of her kids faced his own battle with aphasia, which has the entire family going through a tough time.
When the Willis family announced that Bruce had the medical condition, they omitted details on what caused the disorder, which reportedly has several potential causes.
Aphasia can occur after one suffers a head injury or a stroke. People who live with the condition are usually treated with speech therapy and are taught how to communicate without using speech.
Bruce is a father of five children and shares his three oldest daughters with ex-wife Moore whom he was married to from 1987 to 2000. He shares his two youngest girls with Heming, whom he wed in 2009.
The doting dad has a blended family, and they all have developed a close bond. They even quarantined together at the beginning of the COVID-19 pandemic.
READ: Demi Moore & Ex Bruce Willis Enjoy Family Paint Night during Quarantine
MORE: How Bruce Willis' Wife Reacts on His Relationship with Demi Moore?
Rumer is Bruce's oldest daughter who followed in his acting footsteps. Like her dad, she has starred on Broadway and has also dabbled in modeling.
Bruce's oldest daughter with Heming, Mabel, is a loving sister to her younger sibling, Evelyn. Her mother regularly shares snaps of her doting on her sister, gazing through telescopes with her dad, and bonding with her older step-siblings.
Meanwhile, his youngest child, Evelyn, has a close bond with her older stepsisters. Her mom's Instagram posts indicate that she loves sewing, spending time outdoors, and ice skating.
The kids' dad also seems to enjoy spending some time outdoors. Per Good Morning America, Heming once shared a video showing her husband playing basketball in their backyard.
In February 2013, Bruce opened up about fatherhood in an interview with That Shelf.com., and admitted that being a dad is his "favorite job."
The "Unbreakable" star divulged that he enjoys making his kids laugh and doing the silliest "things to make them laugh."
Bruce confessed that he was never aware that he had an impact on his daughters until they grew older and said he wanted to prepare them for the world. The esteemed star said he wants his girls "to grow up to be women with good morals, good intentions, and are nice people and are kind."
READ: Bruce Willis poses with his three grown-up daughters for a family photo
MORE: Bruce Willis' Wife Emma Shares Photos of the Actor & Their Daughters Enjoying the Outdoors
Bruce's Difficult Childhood
The Hollywood star was born Walter Bruce Willis on March 19, 1955, in Idar-Oberstein, West Germany. His father, David Willis, was a soldier stationed in the US military at the time.
Bruce is the oldest child of David and Marlene Willis' four kids, including one daughter and three sons. Following David's discharge from the military in 1957, the family of six moved to Carney's Point, New Jersey, where he worked as a welder and a mechanic while his wife worked in a bank.
Their son Bruce attended Penns Grove High School and had a stuttering problem, but that changed when he began performing for his peers on stage. The future movie star became popular and was elected as the Student Council President.
The "Glass" star has always described his background as a "long line of blue-collar people." As a teenager, he became part of the drama club and worked as a security guard and a private investigator before becoming an actor.
Bruce began his acting career on off-Broadway shows and had roles in dramas in New York City. The veteran's big break came when he landed the leading role in the comedy-drama series, "Moonlighting."
The series was about cases investigated by the Blue Moon Detective Agency and its two partners, Bruce as David Addison Jr., and actress Cybill Shepherd who played Madelyn "Maddie" Hayes.
The TV show ran for five seasons and earned Bruce Emmy and Golden Globe Awards. Bruce's acting career spanned four decades, and the fan-favorite star is reportedly worth $333 million, per Wion.