After his passing, Susan Lucci still sends love to her one and only husband.
Initially, they were an unlikely couple, but they eventually worked out and stayed together for more than five decades.
Huber sacrificed his career for Lucci and dedicated his life to her and their two children, eight grandchildren, and two great-grandchildren.
He embraced her beauty even in her '70s and showed that she was loved.
American Actress and Television Host Susan Lucci was happily married to her husband, Helmut Huber, for a very long time. The pair welcomed two children together and raised them in love and happiness.
Sadly, their journey to forever ended in early 2022 when Huber passed away. A few months after his demise, Lucci sent love to her late husband on what would have been his 85th birthday.
Taking to Instagram on October 10, 2022, the Hollywood icon shared a picture of herself sitting by a table with a little cake and a candle in front of her.
Clad in a beautiful black and flower-patterned dress, Lucci looked at the desert, sporting a light smile. Alongside the lovely snapshot was a caption that read:
"Happy 10/10 Birthday, Sweetheart. ❤❤ Birthday breakfast surrounded by our lovely friends. Making a wish for you ❤❤."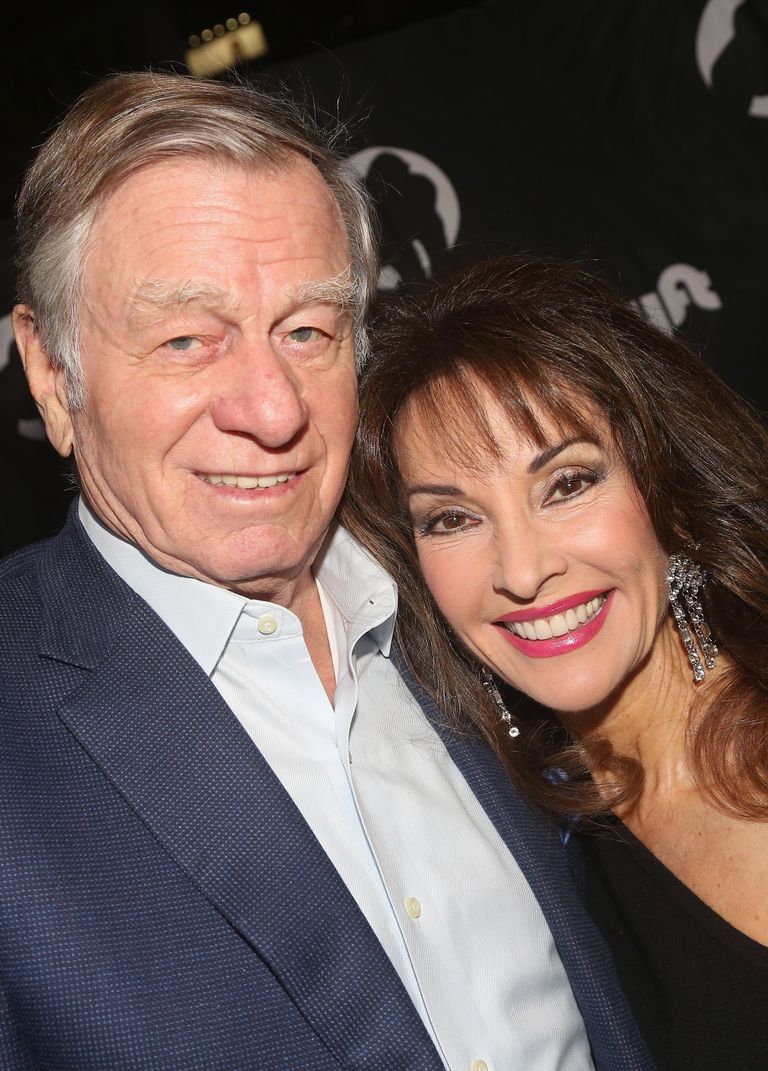 Since Huber's demise, Lucci has been grieving and has opened up about the man he was. During the Memoriam segment at the Daytime Emmy Awards in June 2022, the Hollywood star gave an emotional speech in her husband's honor.
The actress gushed about Huber, describing him as a "larger-th an-life force of nature." Lucci further noted that her late husband knew how to be in charge and made the people around him laugh most of the time. Ultimately, Huber was his widow's dream man and the love of her life. In Lucci's concluding words, she noted (via People):
"They say that grief is the price we pay for love. Well, grief is an excruciating price, but I would not give up even one second of love."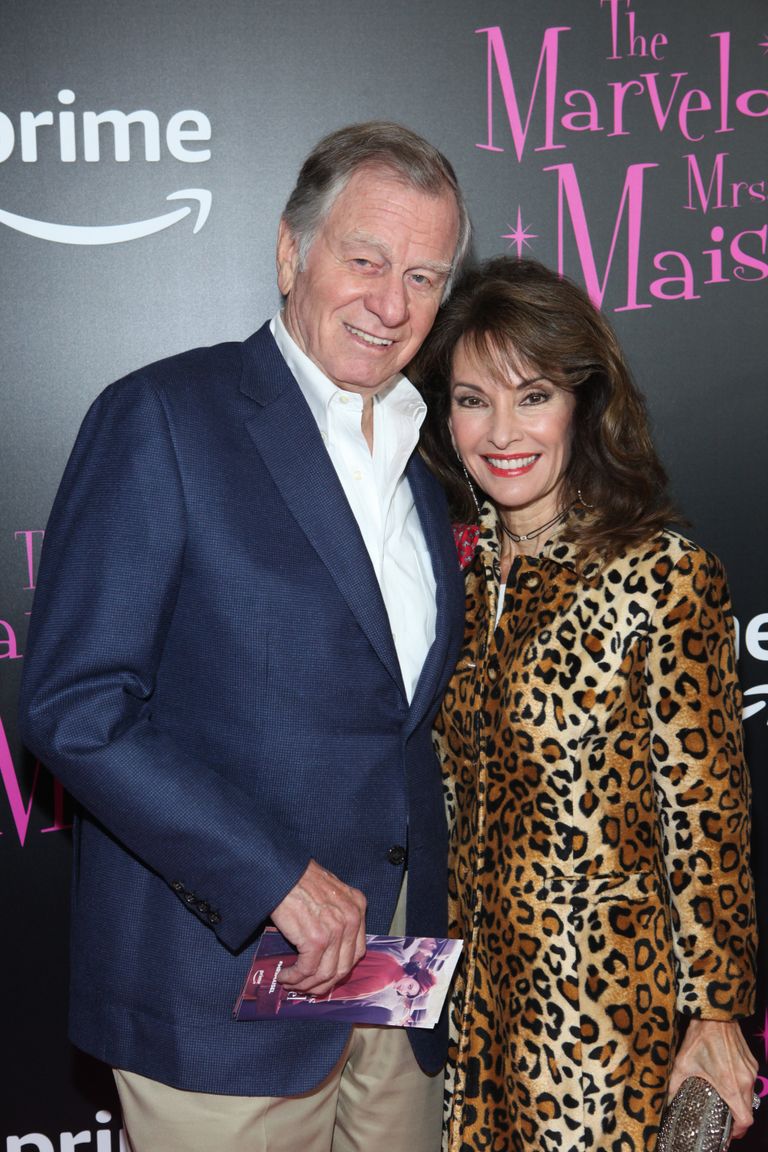 Before Huber's demise, the couple had been together for more than half a century, and their love story began when Lucci was only an 18-year-old waitress. Here are the details.
Lucci and Huber's Love Story
Lucci and Huber crossed paths in 1965 at the Garden City Hotel in New York. At the time, the Hollywood star was 18 and worked as a waitress at the establishment, while her future husband was an executive chef and the head of the hotel's food and beverage services.
For example, one time, when the actress was away shooting a movie, Huber had an artist come into their home and paint a mimic of the clouds and sky outside on their ceiling.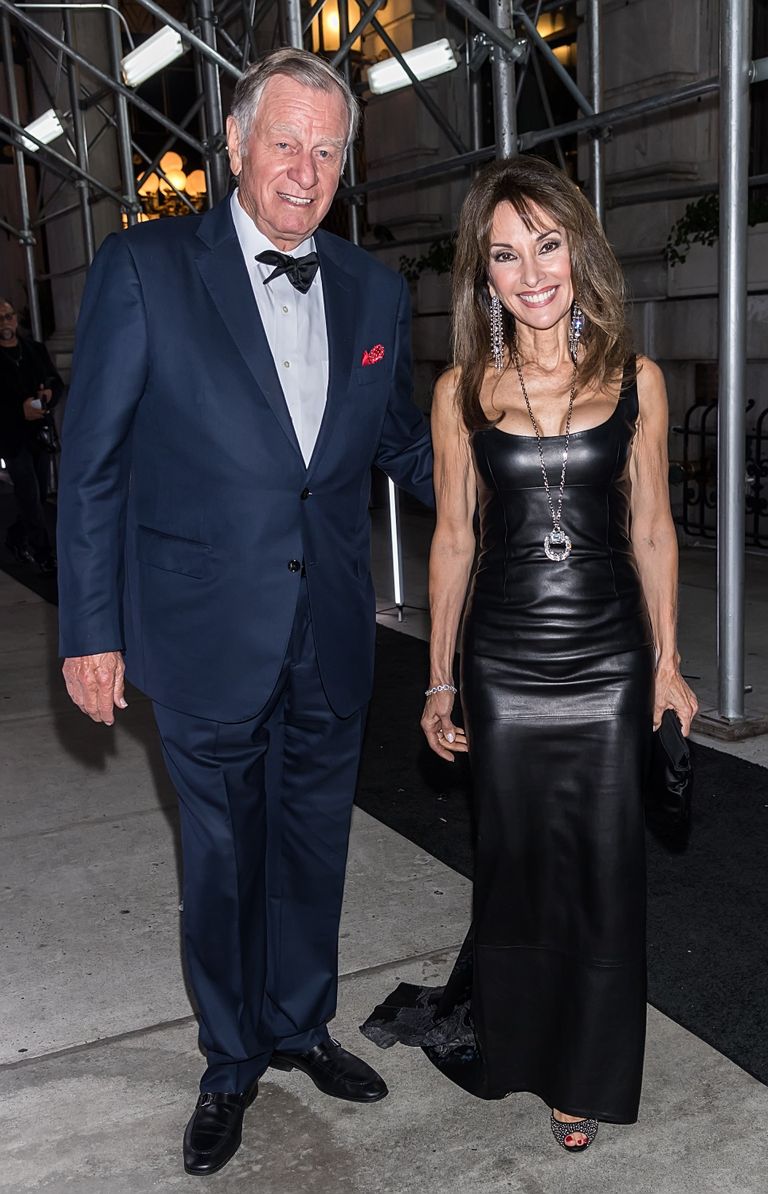 Once Lucci set eyes on him, she nudged her colleague, inquiring about Huber. The "All My Children" star then learned he was her boss and nine years older.
Despite her curiosity, Lucci never dreamed of a romance between them. On the other hand, Huber was smitten when he first saw the actress. He would later reveal that it was a wow moment for him.
However, it was not until 1968 that Huber gave it a shot. That year, Lucci had gotten engaged to her lover, and her parents held an engagement party. Coincidentally, the event occurred at the same hotel where Huber was visiting his friends.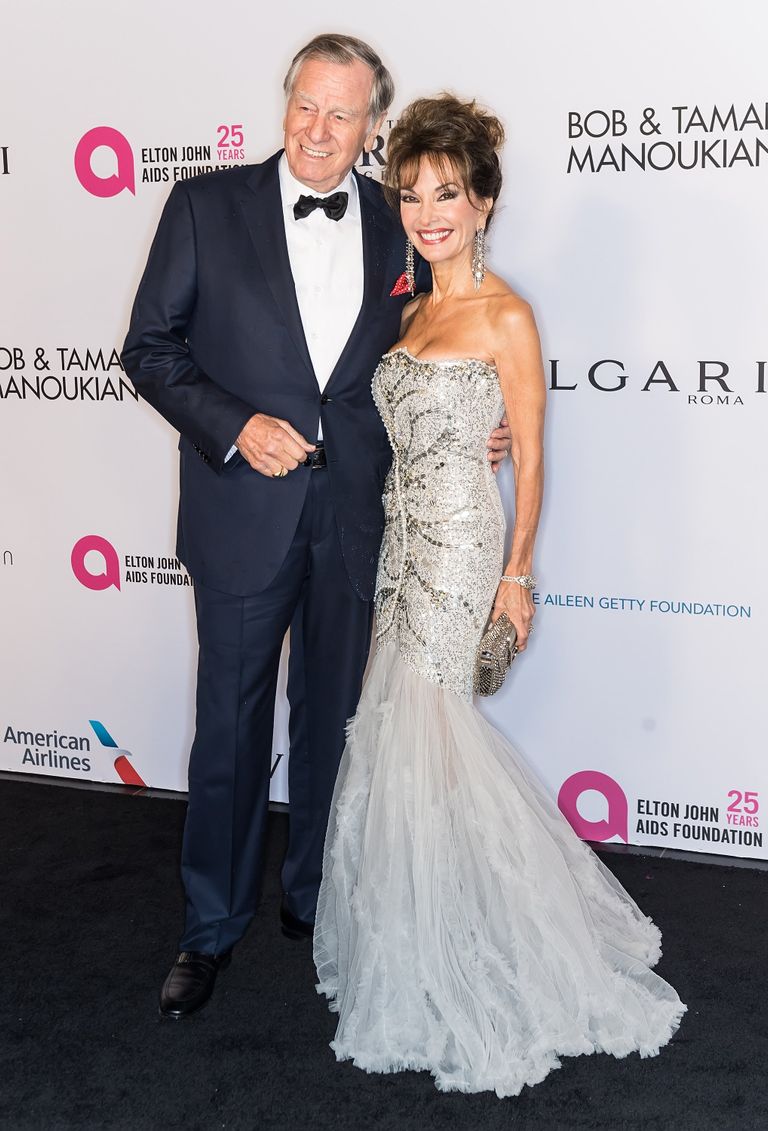 Lucci's parents would eventually bump into him in the hallway, and her mother invited Huber to join the dinner. At the dinner, Huber sat opposite Lucci, who was seated next to her fiancé. He carefully assessed their romance and concluded that it would not work. Huber told Lucci's mother:
"This thing between Susie and this boy will never last."
Eventually, the chef worked his way into Lucci's heart, making the latter break up her engagement with her fiancé. Then, they began dating, and after three months together, Huber popped the question.
By September 9, 1969, the couple exchanged wedding vows. In the following years, Lucci and Huber's marriage blossomed, showing their love for each other. Huber even went as far as quitting his hotel and restaurant executive career in 1982 to manage Lucci's career. Thankfully, it paid off.
Contrary to the couple's initial thoughts, their nine-year age gap did not affect their love. In the 53 years they were married, Lucci and Huber remembered their love story and jokingly argued about it like a newly married couple.
It was a beautiful journey for the duo, as their love withstood all hardships. Besides being a loving husband, Huber was also a loving father and grandfather and received accolades from his wife.
Details of Lucci and Huber's Long-Lasting Marriage
Huber did many incredible things for his wife, including making her dream of having a family come true. In 2016, Lucci told Closer Weekly that since childhood, she had wanted to be an actress but wanted a family. Thankfully, Huber made it possible, and Lucci said she felt blessed.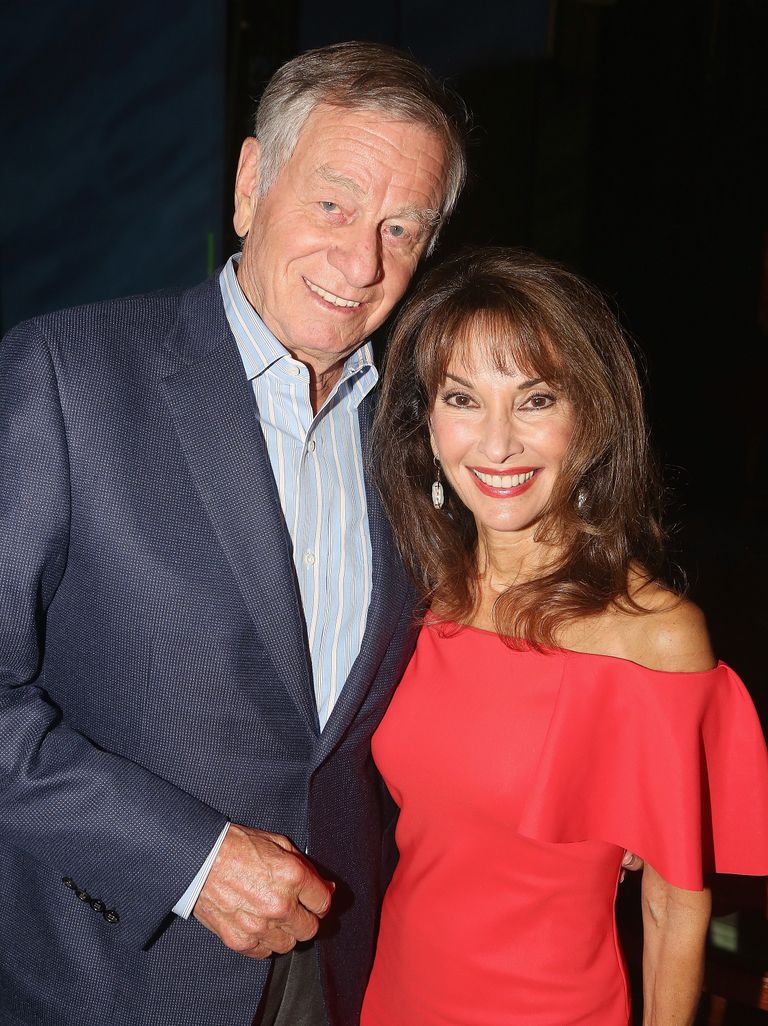 Throughout their time together, the couple was a team. According to an insider, Lucci and Huber were best friends and did everything together.
In addition, the source explained that the actress loved everything about being married to Huber. Even in old age, she would dress up for him, and her husband adored her.
Besides adoring his wife's beauty, Huber also showed his love for Lucci in other ways. For example, one time, when the actress was away shooting a movie, Huber had an artist come into their home and paint a mimic of the clouds and sky outside on their ceiling.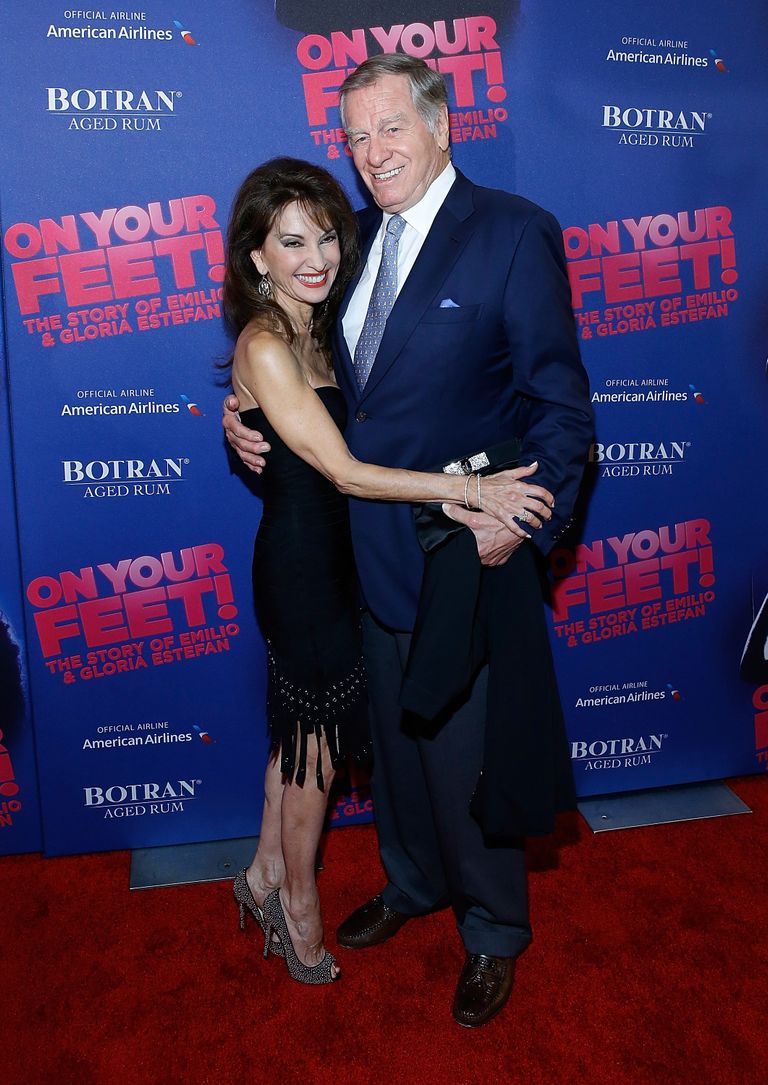 Lucci said she loved it, noting that Huber took her breath away. Overall, the pair's marriage was an inspiration to many, but Huber's death ended it.
Inside Huber's Tragic Demise
On March 28, 2022, Huber passed away peacefully at home, leaving his wife and other family members sad. In a statement released by Lucci's publicist, Jessica Sciacchitano, Huber's death was tagged "a tremendous loss for all who knew and loved him."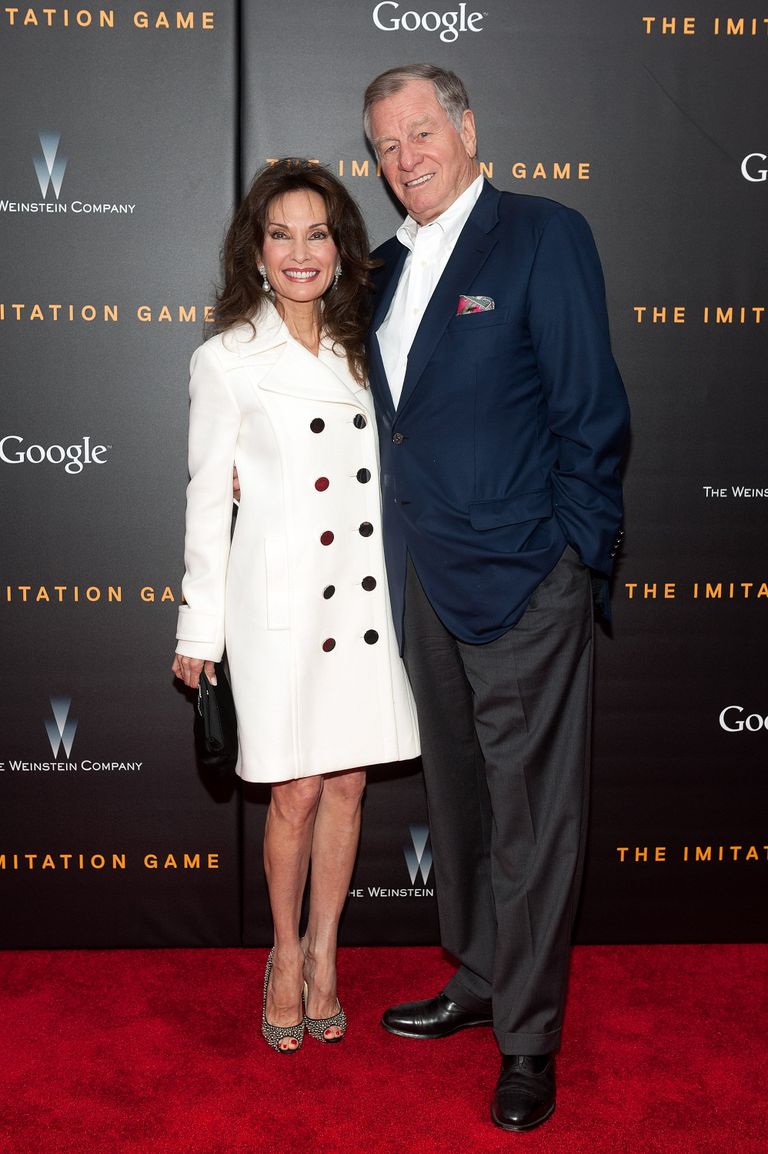 According to the publicist, Lucci's husband was an amazing husband, father, and grandfather. Relatively, the family's representative shared the same sentiment. In the representative's words:
"A family man, he was a loyal friend and loved them deeply. He lived his life to the fullest with a roaring sense of humor, a larger-than-life personality, and a practical problem-solver."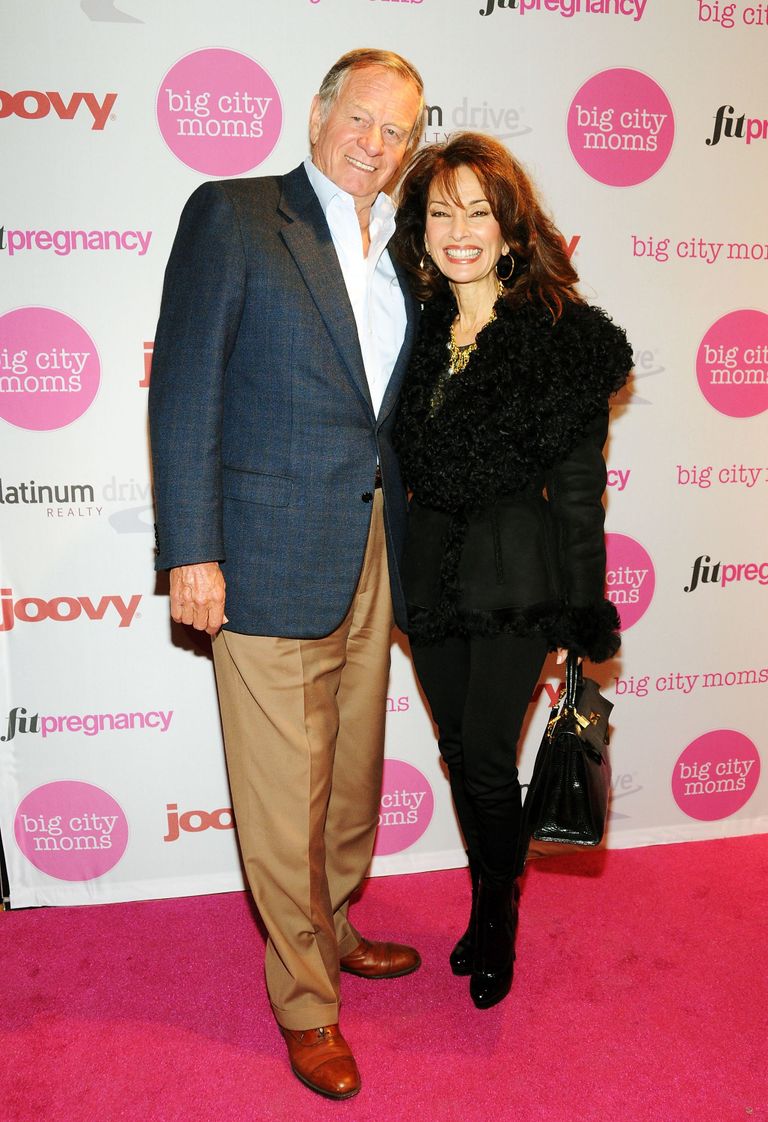 Indeed, Huber's loss was traumatic for everyone around him, especially Lucci. According to an insider, he was the actress's "everything," and leaving her behind left her heartbroken.
It has been nearly seven months since Huber passed away, and Lucci is still grieving. Fans' prayers are with the Hollywood star as they hope she recovers from the pain.