Susan Sarandon decided to become a mother at age 39, despite everyone trying to dissuade her, calling her crazy. Now she is a grandmother to the children of her daughter Eva Amurri, who not only looks like her but shares similar qualities with her.
When Academy Award winner Susan Sarandon decided to have children, she faced unpleasant remarks from people. The veteran actress opened up about her motherhood journey in October 2017, revealing one parent advised her against having kids because she could jeopardize her career.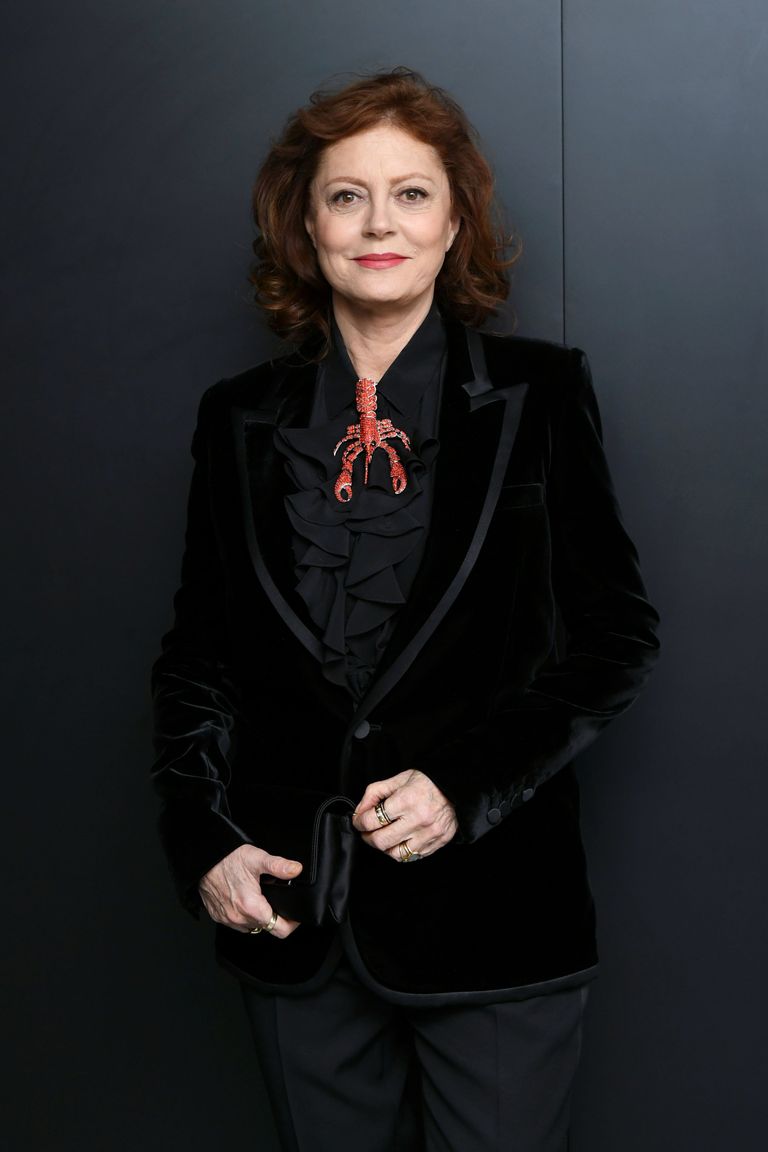 Sarandon was already in her late thirties when she decided to have a child. Recalling the reactions she received, she said, "I think it was, 'Don't have the baby,' as though it would ruin my career, and I was so old anyway."
Despite the comments, the Screen Actors Guild Award winner went on to have her first child when she was 39 years old, and by age 45, she had three kids. The doting parent recounted people's reactions to each of her children:
"[People were] like, 'Are you crazy? Don't!'"
Sarandon Is Now a Mother of Three Adult Kids
It is apparent that the activist chose not to listen to what people said, and she became a mother to daughter Eva Amurri and sons Jack and Miles Robbins.
Sarandon shares her daughter with Italian film director Franco Amurri and her sons with her former lover, actor and filmmaker Tim Robbins.
The "Thelma & Louise" star is very close to her only daughter, who made her a grandmother of three. In March 2016, Sarandon gushed about her child's parenting, stating she was "proud" and in awe of her:
"I think that what she's doing is amazing. […] And she's really a funny kid. She's fierce. She's strong."
As a child, Amurri accompanied her mom backstage to political rallies, including movie sets. The actress-turned-lifestyle-blogger deemed it quite an "adventurous" experience.
That said, she followed in her famous mother's footsteps and pursued an acting career. She even appeared in several films alongside her mom.
Seeing that she has a striking resemblance to her parent, Amurri was cast as a young version of Sarandon in 1995's "Dead Man Walking." The pair also starred as on-screen mother and child in "The Bangers Sisters" in 2002. Other movies they appeared together in include "Mothers and Daughters" in 2016 and "That's My Boy" in 2012.
Amurri stepped out on her own when she starred in the teen comedy, "Saved!" appearing alongside the likes of Mandy Moore and Macaulay Culkin. She played the tongue-sharped bad girl Cassandra at a religious school.
When speaking about her role, Amurri said it was no hassle tapping into her inner rebel because she was a "tomboy" growing up and was athletic. Moreover, she used to run shirtless in the summer and "wear boys' underwear" when she was eight years old.
The star acknowledged how fortunate she was to "have a leg up" in Hollywood because of her mom and stepdad, Robbins. She touched on the heavy criticism of being a Hollywood legacy and said such "skepticism" would always be there.
Amurri is more and more like her mother, and they have the same qualities, including being hard-headed. "And I'm not quite sure, but I hope I'm as compassionate as she is," Amurri said of the Hollywood veteran in May 2004.
Amurri Put Her Children First over Her Acting Career
As a parent herself, Amurri is a mom to a daughter named Marlowe and sons Major and Mateo. The kids have a nickname for their grandma and call her "Honey."
Sarandon describes herself as a "silly grandmother" and divulged that her children have "a lot of sense of humor. " The doting mom even puts on a "clown nose" whenever she has intense conversations with her brood to lighten up the mood.
Sarandon explained that trying to be perfect can become emotionally taxing, and she stopped trying to conform.
In October 2018, the New York native spoke earnestly about her young grandchildren at the Inaugural Together heart Gala in New York City. "They are thriving," she said.
Sarandon divulged her granddaughter is beyond hilarious and "a fierce little clown and so articulate, while Major's "personality" was just beginning to show, as he enjoys cleaning and doing people's hair. Meanwhile, according to the BAFTA Award winner, the "fearless" Marlowe finds everything funny. "They're divine," she says of them.
The "Stepmom" star, who admits being a grandparent is a walk in the park compared to being a mom, enjoys being in the company of her grandkids.
Meanwhile, Sarandon's daughter put her acting career on hold once she became a first-time mom in 2014. Five years later, Amurri divulged on her blog, Happily Eva After, that being a mother had always been her priority. She had spoken about motherhood since high school.
The red-haired beauty described herself as a "structured parent" and explained the reason why she decided to step back from her career was to put her focus on something more meaningful in her life with her child in mind:
"I just wanted to be putting my energy into something that I felt was just constructing something more positive in my life and for my daughter, especially."
At the time, Amurri was sure she was "done" with show business but did not rule out a possible return. Several years later, she returned to work alongside her mother again. It was announced in 2021 that the New Yorker would be reteaming with her parent on the Fox series, "Monarch."
The "Californication" alum said her mom inspired her motherhood journey. Because Sarandon worked all the time while raising her brood and took them with her whenever she traveled for work, her daughter admired her even more. She taught Amurri that she could still be a working parent and become whatever she wanted.
That said, the mom of three shared the most important lesson she has learned from her Oscar-winning mother: to treat other people with kindness and be "there for them."