When a woman texted her son, who was at his school choir rehearsal, he assured her everything was fine. But a few hours later, she received a piece of heart-stopping news — her beloved boy had collapsed during his solo performance.
Daniel Moshi lived with his lovely family in Franklin Park, Cook County, Chicago, Illinois. He had a younger sister, Danya Moshi, and was loved dearly by his parents, Karolin and Loden Moshi.
His family described him as an honest, pure, and lovable soul. On Friday, October 14, 2022, Karolin said she dropped her son off at West Leyden High School in District 212, where he was a senior.
A Regular Day
The mother noted that she knew her boy would attend his choir event in the evening. On their way, Karolin said she made a brief stop at Starbucks so Daniel could get his macchiato drink and sandwich.
The attendees donned blue attires, Daniel's favorite color, and supported each other in a time of spine-chilling grief and pain.
Truly Unexpected
Before leaving, Karolin said she ensured everything was good with her son, who had told her he would go with his teacher and other students to the choir show. When Daniel reached another school for the event, he was said to have messaged his mom.
Karolin recalled asking her son if everything was okay, to which he responded, "Yep, all good, mom (sic)." The mom-of-two thought there was nothing to worry about until she received a soul-crushing call less than two hours later.
The Moshi couple's beloved son, who loved to sing and had a beautiful voice, underwent something tragic during the choir event. Daniel's parents said he was on the stage at Naperville North High School when suddenly, he lost consciousness.
The sad incident occurred during the All-State Honors Show Choir for the Illinois American Choral Directors Association, where the 17-year-old boy had a solo choir performance.
Beyond Comprehension
A distraught Karolin said she learned about her son's condition from his music teacher, who told her he had passed out during his solo rehearsal. Daniel's parents said he was given CPR by first responders and rushed to the hospital.
Sadly, he couldn't be revived and passed away at Edwards Medical Center. Karolin said her young son was absolutely okay when she dropped him off at school earlier that day. She told NBC News:
"His organs were all healthy and there was absolutely nothing wrong with his heart."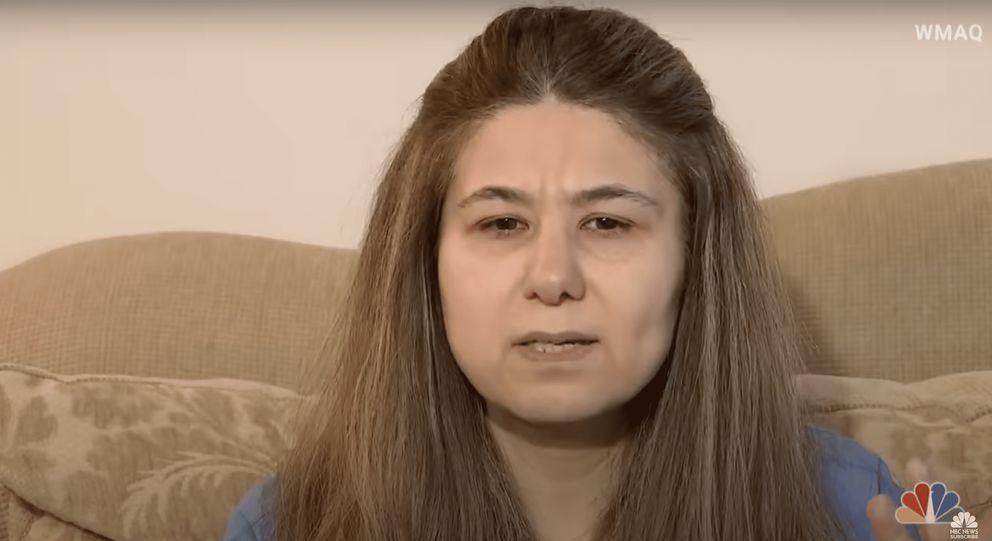 Loden said his family was devastated by the sudden loss and the lack of answers surrounding their son's tragic death. A teary-eyed Karolin expressed:
"It's not easy. It's not easy for any parent to go through this, because we still don't have answers."
Sharing Their Sorrow
Daniel's parents said he loved musical theater and had plans to attend college in 2023. They shared that their handsome son also dreamed of performing on Broadway. A grief-stricken Karolin said she hadn't slept since Friday and couldn't come to terms with the irreversible loss.
The Moshis said they had plans to buy a car for their son but never thought they would have to arrange his funeral. Daniel's younger sister, Danya, revealed:
"He was amazing. If people have siblings, you need to have fun with them. Because if one of them goes away, you feel alone."
A Captivating Voice
A spokesperson from Leyden High School shared their condolences with the Moshis and said the institution was grieving one of its beloved students. According to the DuPage County coroner's office, the late teenager's cause of death remains unknown and is under investigation.
Hani A KhiziranRealtor penned an emotional post where he said he was sad to lose one of his church's intelligent and polite youngsters, who will be dearly missed. He also wrote:
"Daniel had an angelic voice and I enjoyed every time hearing him
while he was performing at St. Andrew's Church. The heaven gained an angel today."
Finding Peace
Loden and Karolin said they were relying on their faith and devotion to God to find peace in their time of distress and sorrow. The distraught father noted:
"It's an honor to see my son sing to the lord, praise him (sic)."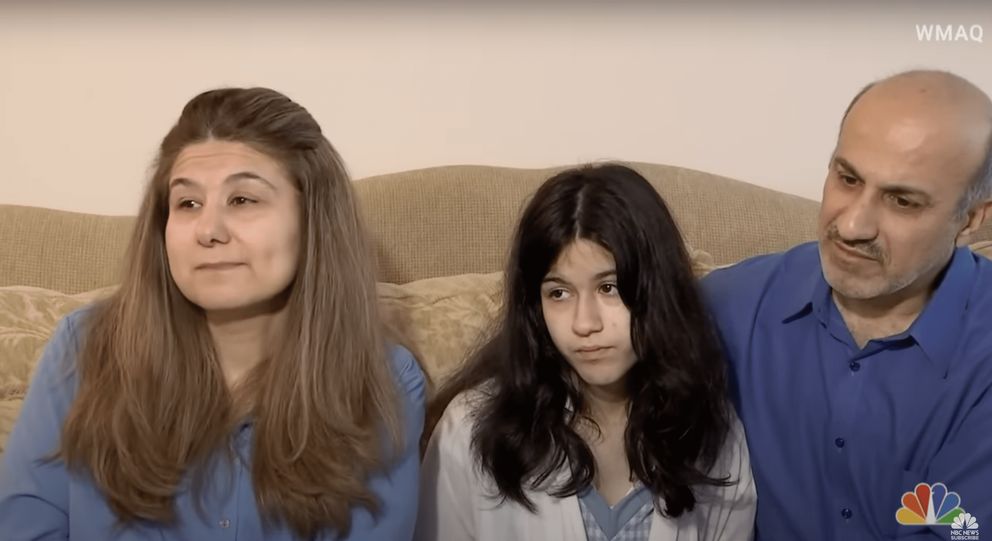 Meanwhile, Karoline stated, "[Daniel's] with Jesus. I know that. He's singing. He loved to sing for the Lord."
The Hardest Goodbye
On the morning of Wednesday, October 19, family, friends, and community members gathered for a highly emotional funeral service where they remembered one of their own.
The attendees donned blue attires, Daniel's favorite color, and supported each other in a time of spine-chilling grief and pain. Chorbishop George Toma said Daniel, who was the first voice in his church, would continue to sing in the heavens, just like he did on earth.
A heart-melting photo of the late Franklin Park boy was placed inside the church, where mourners laid flower wreaths and touching notes. Daniel's classmates remembered him as a talented young man with a captivating voice and a good heart.
Words of Support
When the heartwrenching story of the Chicago teenager was shared on social media, it touched the hearts of many netizens. Here are a few comments that people left for the youngster and his grieving family online:
"He sang with his heart and soul so big , Jesus just said, " come son, sing with me and my choir of angels.. Praying for everyone. *hugs* (sic)."
— (@ashton.mason.50) October 20, 2022
"As a mom this is so beyond heartbreaking. I cannot even imagine getting this call. A good reminder that every day is truly a gift and never promised. My deepest condolences to this family…"
— (@elaine.v.walpole) October 20, 2022
"So sad. Rest in peace Daniel. Eternal light shines upon you. May God comfort your family and friends."
— (@modesta.tenay) October 20, 2022
Rest in eternal peace, dear boy. You will forever be loved and cherished by your family and friends and everyone whose hearts you touched with your soulful voice.