When a young soldier guarded the late Queen Elizabeth II's coffin and played a key role in the royal send-off, his family and friends were immensely proud. Little did they know that in less than two weeks, their lives would change most unexpectedly.
Every child is unique and deserves to be loved, valued, and cared for by their parents. Kids need a supportive, loving, and nurturing environment where they feel safe and are encouraged to chase their dreams and accomplish their goals.
Parents not only shower kids with tender love and care but also give them the wings to fly, the confidence to stand firm, and loving hearts that feel for others. The family in our story never missed a chance to celebrate their beloved child. Little did they know what fate had in store for them.
A Strong Support System
Jack Burnell-Williams, from Bridgend, South Wales, was a source of joy and pride for his family. His father, Dan Burnell, and mother, Laura Williams, loved him beyond measure.
The youngster's loved ones gathered at Bryntirion Football Club to celebrate his life and cherish his sweet memories.
Also affectionately known as 'Jak,' he had a massive support system with devoted parents, caring siblings, and loving relatives. Jak worked in the British Army and was believed to be one of the Household Cavalry's newest recruits.
Proud Parents
Per Daily Mail, Jak served in the Blues and Royals and was well-respected among his family and friends. His family was often seen doting on their lovely son and celebrating his many achievements.
In June 2022, only a month after Jak turned 18, his parents posted videos of their boy taking part in Trooping the Colour as part of the Queen's Jubilee celebrations. Dan wrote:
"I'm so proud right now my son jack on tv trooping the colour, words can't describe how proud I am, just wish my dad was still here he would have loved this (sic)."
A Beautiful Sight
In another post, Dan shared a photo of his soldier son on the horse, alongside the other troopers, and said, "My boy jack, so proud of him right now." Jak's father, Dan, is no longer with his mother, Williams, who also lives in Bridgend.
On June 8, Dan, Williams, and Dan's partner, Stacey Ann Martin, attended Jak's passing-out parade at Hyde Park Barracks, London. The young trooper's loved ones rooted for him and were immensely proud of his achievements.
A proud mom, Williams, posted pictures of her handsome son in uniform. Dan also shared a lovely post where he, Martin, and Jak's stepbrothers were seen in candid photos. The caption read:
"Amazing time today watching My boy in his passing out parade, so proud of him (sic)."
A Young Soldier
According to Jak's family, he was a keen horse-rider since childhood and had overcome a series of injuries to realize his dream of joining the elite regiment, the second most senior in the British Army.
The regiment not only served as the monarch's ceremonial guard but also functioned as a frontline armored reconnaissance unit. The young guardsman was said to have participated in several ceremonial events during the national mourning period following the Queen's death.
Bidding Farewell to the Late Monarch
Her Majesty passed away in Balmoral Castle on September 8. The late monarch's state funeral took place at Westminster Abbey in London on September 19. Queen Elizabeth II was eventually buried beside her loving husband, Prince Philip, her father, mother, and sister.
Jak was thought to be one of the guardsmen who were present during the Queen's funeral procession when her coffin was pulled from Westminster Abbey, through Whitehall, down The Mall, and past Buckingham Palace to Wellington Arch.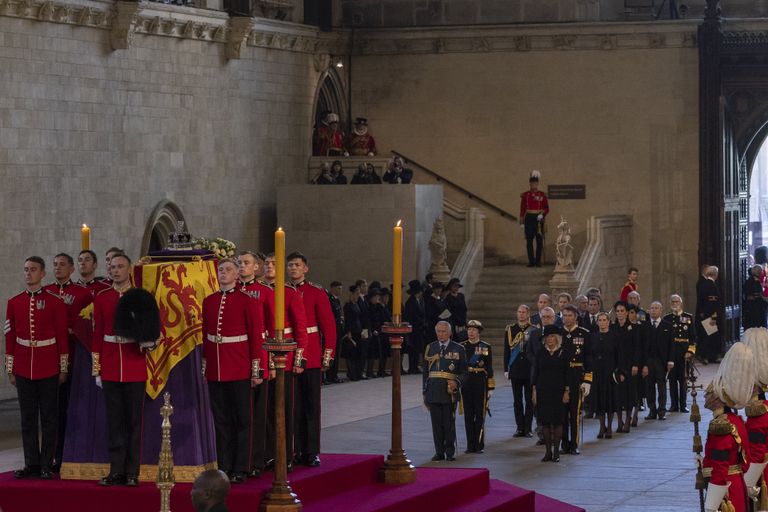 Doing His Duty
In a touching Facebook post comprising short clips of his soldier boy guarding Her Majesty's coffin and participating in the funeral procession, Dan wrote:
"My son doing his duty for the queen on her final journey, so proud of you Jak Williams (sic)."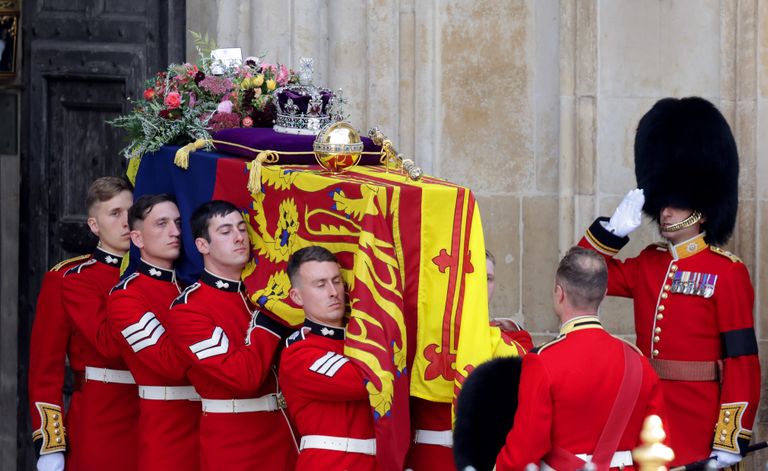 But a little less than two weeks later, Jak's family received a piece of heartbreaking news — something that they never saw coming.
Their young son, who had played an important role in the royal send-off and guarded the late Queen Elizabeth II's coffin, died unexpectedly, leaving them in pieces.
Gone Too Soon
The paramedics and cops hurried to Hyde Park Barracks in Knightbridge, central London, after the alarm was raised on the afternoon of Wednesday, September 28. Sadly, the 18-year-old soldier was declared dead at the scene.
Despite his unexpected death, police said they are not treating it as suspicious. A heartbroken Williams reportedly confirmed the news of her lovely son's tragic demise.
Remembering Their Boy
Many loved ones, including Jak's girlfriend, Molly Holmes, his aunt, Jodie Darks, and his sister, Elisha, penned heartfelt tributes for the "wonderful" soldier. Darks stated:
"Such heart breaking news, I can't believe you're gone, you was taken way to soon we all love you so much my handsome nephew you made us all so proud (sic)."
According to sources, Jak's father, Dan, a heating engineer, was informed of the devastating news hours after it happened. A relative recalled, "[Dan's] in shock. He's struggling at the moment and not thinking straight."
Till We Meet Again
On Saturday, October 1, Jak's family and friends wore blue and released blue colored balloons in the sky as a tribute to his service in the Blues and Royals.
The youngster's loved ones gathered at Bryntirion Football Club to celebrate his life and cherish his sweet memories. Jak's aunt, Janey Burnell, penned a touching post on Facebook, which read:
"Just like to say a big thank you on behalf of our family everyone who came along an showed there support towards Jak Williams yesterday such a loving close community. We miss you so much my boy love you always xxx (sic)."
We send our heartfelt prayers and deepest condolences to the young trooper's family and friends. Thank you, Jak, for guarding Her Majesty's coffin and making us all immensely proud. We are sure you will continue to watch over your loved ones from heaven.