It was a usual day for an eight-year-old Texas boy who left his house to ride his bicycle in the neighborhood. Little did he know that he would lose his life minutes later at a nearby intersection.
Chase Delarios, an energetic elementary school student, lived with his parents in Houston's Kingwood community. The little boy was known for his generosity as he tried his best to collect the most funds for his school's fundraiser.
His mother, Stacy Delarios, wanted her son to bring the most donations to his school's fundraiser, so she helped him by sharing it with her friends on Facebook. Little did she know that fate wouldn't allow her son to see the results.
Evening Ride
Like every other evening, Chase hopped on his bicycle and pedaled on the sidewalk, trying to maintain his balance. With his eyes on the paved surface, he rode his bicycle smoothly until he reached an intersection.
September 26, 2022, marked the day when the Delarios family's lives turned upside down. When Chase reached the intersection of South Kings Mill Lane and Gallant Knight Lane, he turned his bicycle towards an "unmarked crosswalk."
In no time, a black Hyundai appeared on the road and crashed into Chase's bicycle. What was supposed to be a fun day for the little boy became a horrifying memory for his family.
A Horrifying Incident
Soon, the authorities moved Chase to Kingwood Hospital while the first responders performed CPR in an attempt to resuscitate him. Unfortunately, the little boy couldn't make it. He had closed his eyes forever by the time they got to the hospital.
The intersection had been a source of confusion for the locals for years because of a missing stop sign.
The news of his untimely death left Stacy and her husband devastated. Apart from wanting him to win the fundraising competition, the mother-of-two wished to see her son succeed in every stage of his life, but fate had other plans.
The Intersection
"I absolutely think this could have been prevented," Stacy said while talking to KPRC 2 Click2Houston. The devastated mother and the residents felt the intersection was missing a stop sign. A neighbor told the news channel:
"There are three directions, but only two of them have stop signs."
The intersection had been a source of confusion for locals for years because of a missing stop sign. Chase's family and neighbors felt this was why the accident happened.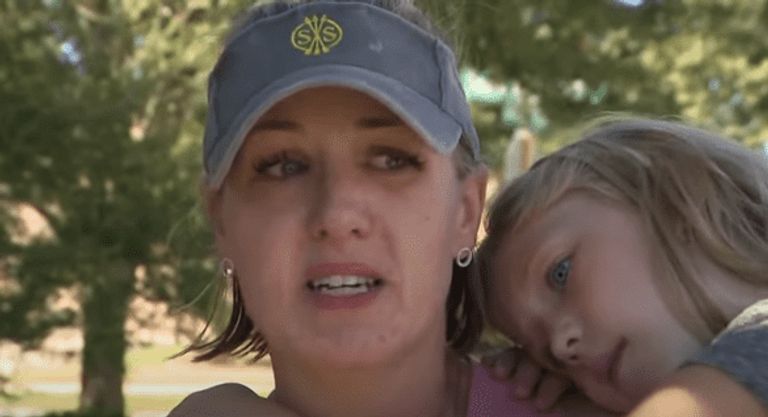 The Memorial Site
Family, friends, and neighbors left flowers and balloons near the intersection to honor little Chase, who left this world before raising enough funds to win the competition. He was in second place when he breathed his last.
To honor her baby, Stacy asked people to donate as much as possible, so her son could win the competition. She had seen her boy go door to door to raise funds and didn't want his hard work to go to waste. Stacy said:
"His heart was bigger than his body, and I know that's why the lord asked him to come home early."
The Fundraiser
"He wanted to win this fundraiser more than anything," Chase's father said. He added that Chase had worked hard the past few days to raise money. He had sold things to 32 people in the neighborhood without his parents' help.
After seeing his determination to raise the highest amount, Chase's parents wanted to continue raising the money. They planned to host the same fundraiser every year to keep their baby's legacy alive.
Looking for Answers
While Stacy and her husband collected funds to fulfill their son's last wish, TV station KPRC2 looked for answers regarding the missing stop sign. They visited Montgomery County, where a transportation engineer failed to tell them why there were only two signs instead of three.
The engineer confirmed that the higher authorities approved the road plan with two stop signs. Since they didn't get a satisfying answer, the news channel team contacted Pct. 4. Commissioner James Mett's office.
A spokesperson told KPRC2 that no one had ever complained about the stop signs until the incident happened. They revealed that they would soon work on the residents' request and "determine the best course of action moving forward."
No Charges
Chase's parents only had a few days left to fulfill his wish of winning the competition because the school's fundraiser would soon end. They also contacted the principal about it and hoped their son would win.
According to Sergeant Stephen Woodard, who worked in the Texas Department of Public Safety, the authorities didn't file any charges against the woman driving the black SUV. Meanwhile, a representative of the Texas Transportation Commission said:
"We share the road with pedestrians and bicyclists, and as drivers, we need to remain diligent and aware of that."
We extend our heartfelt condolences to Chase's family as they mourn his untimely death. We hope the little boy's soul rests in peace.
Click here to read how a fifth-grader was hit in a crosswalk on his way to school. His parents prayed for his recovery while he was in critical condition.