Toby Keith and his longtime wife, Tricia Lucus, have been together for over forty years and seemingly have it all. However, the pair had to go through very challenging experiences to acquire the fame and fortune they have today. Here are the details.
Country Music Singer and Actor Toby Keith has enjoyed an illustrious career in the entertainment industry, spanning nearly three decades. Throughout his journey to fame and fortune, the star has had the encouragement of his beautiful wife, Tricia Lucus.
Keith and Lucus have been married for almost forty years and have become one of country music's most incredible couples. The pair first crossed paths in 1981 at a nightclub in Oklahoma.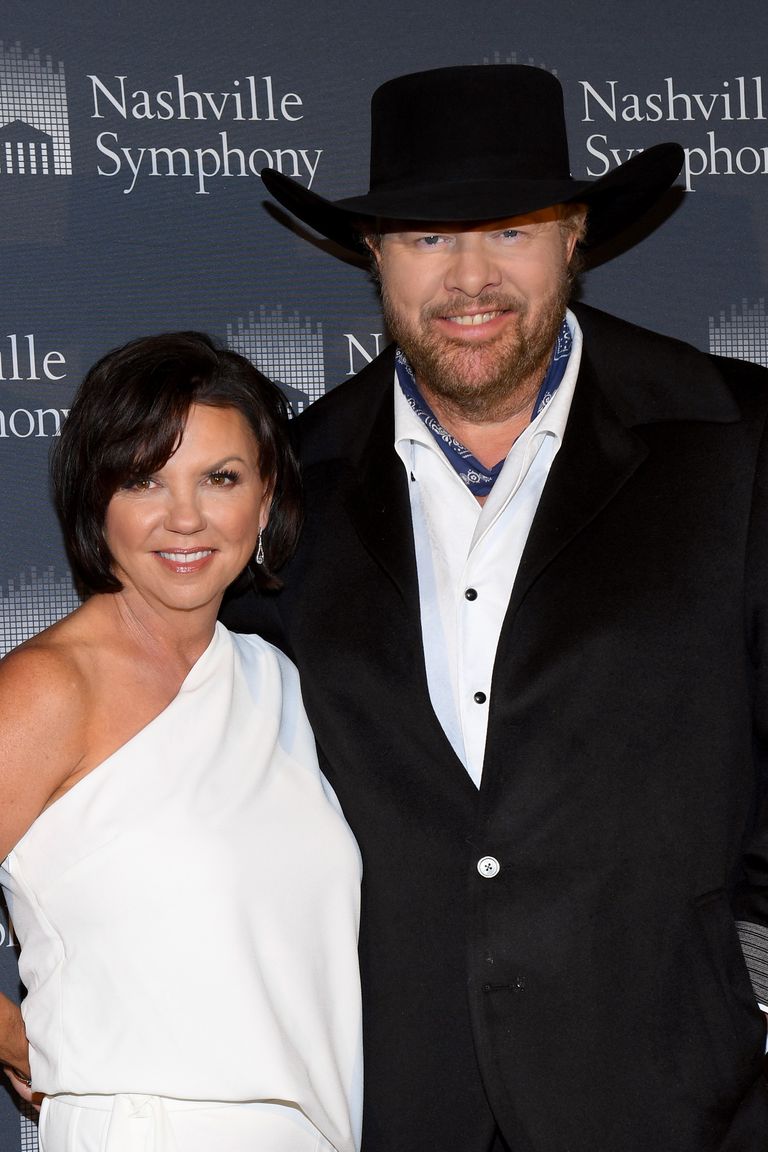 At the time, Keith was 20, while Lucus was a year younger. The former was juggling his job as a $50,000 per year oil worker in the day and an aspiring singer, playing in local bars with his band, Easy Money, during his off hours.
Fortunately, one of his performances led him to the woman he would spend the rest of his life with. When the couple first met, it was love at first sight for the duo. Lucus would later explain that she was attracted to Keith because he was one of those "larger-than-life guys, full of confidence."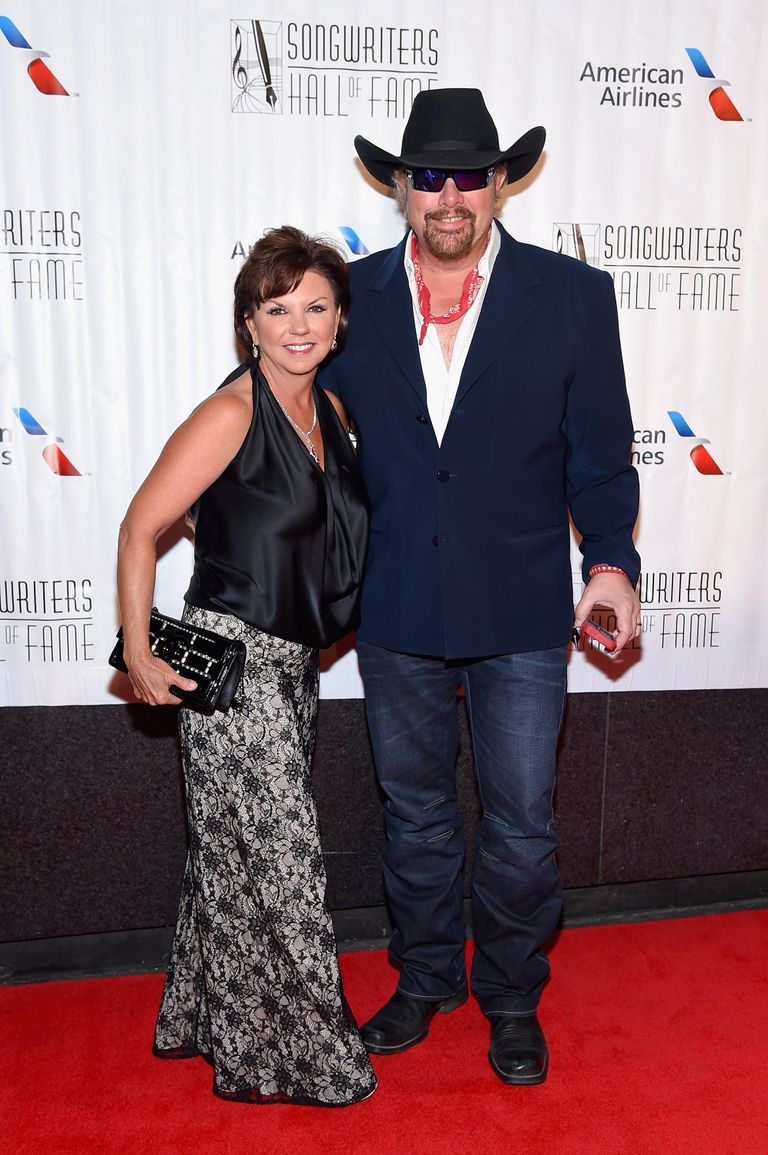 The pair's attraction toward each other led them to share a dance, and afterward, their romantic relationship began. Three years after dating, Keith and Lucus tied the knot on March 24, 1984, beginning what would go on to be decades of bliss.
Inside Toby Keith and His Wife's Struggles
Life as a new couple was not as rosy as it is now for the country music star and his wife. For Keith, working as an oil field worker has become unprofitable, forcing him to focus on his singing talent full-time. Sadly, the success Keith needed was not forthcoming, making him and Lucus struggle financially.
For Keith, starting a kids-friendly foundation became a priority after his road manager's two-year-old daughter with cancer received free food and hospitality from St. Jude Children's Research Hospital.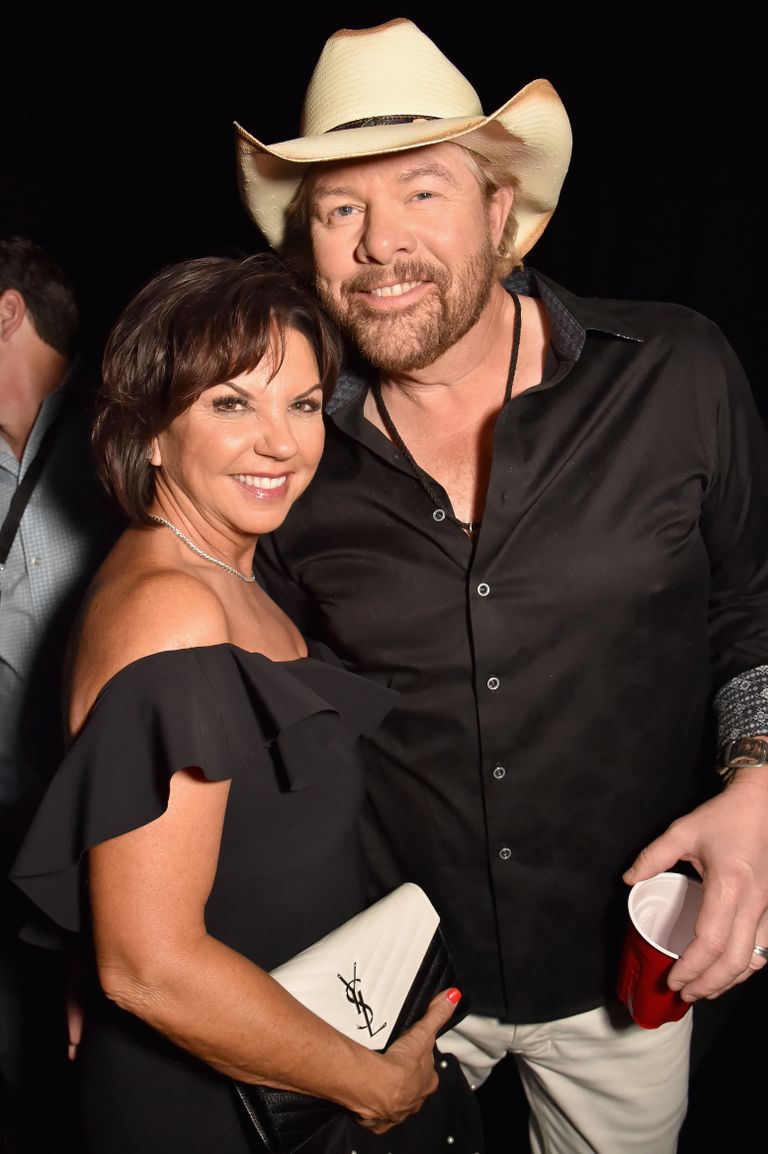 While the singer and his band played regional gigs, Lucus stayed back, battling creditors and raising a family. She was a mom to Shelley, a daughter from her previous marriage, whom Keith later adopted.
Then on September 30, 1995, the couple welcomed their second daughter, Krystal. At the time, raising two children with no good source of income was a difficult feat.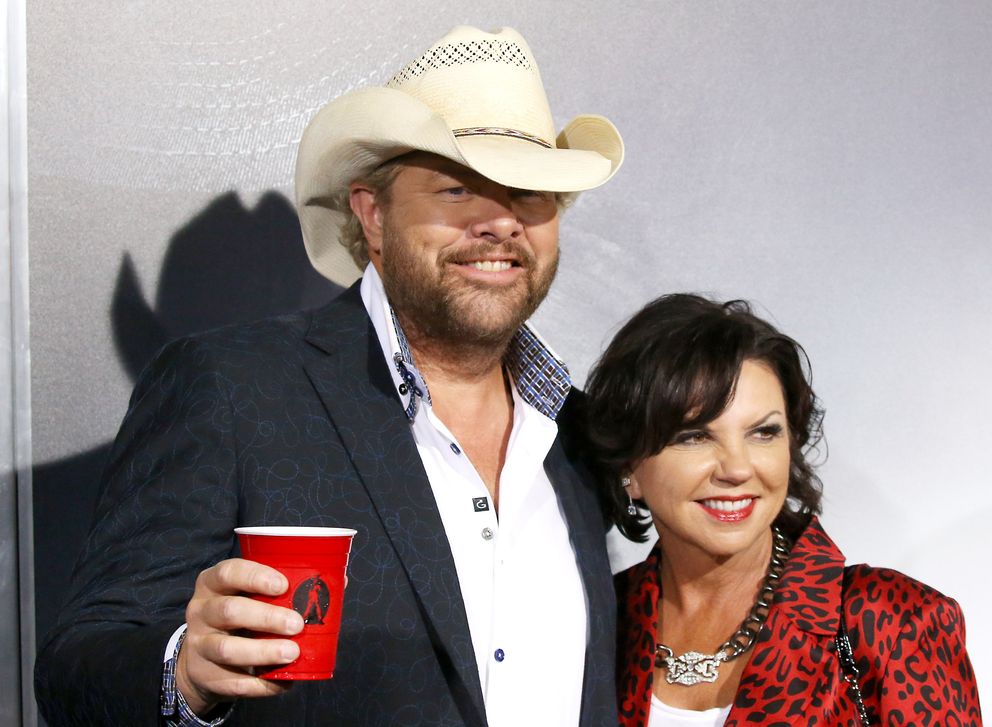 Besides struggling financially, Keith also had to deal with discouragement from bashers who asked him to be reasonable and get a job to provide for his family. He recalled:
"Dozens of people told Tricia, 'You need to go tell your old man to get a job."
But rather than listen to them, Lucus held onto her belief in her man and encouraged him in his musical ambition. According to Keith: "It took a strong-hearted and loving woman to say, 'He's good enough at music that I've got to let him try. And it'll be a great shot for both of us if he can make it work."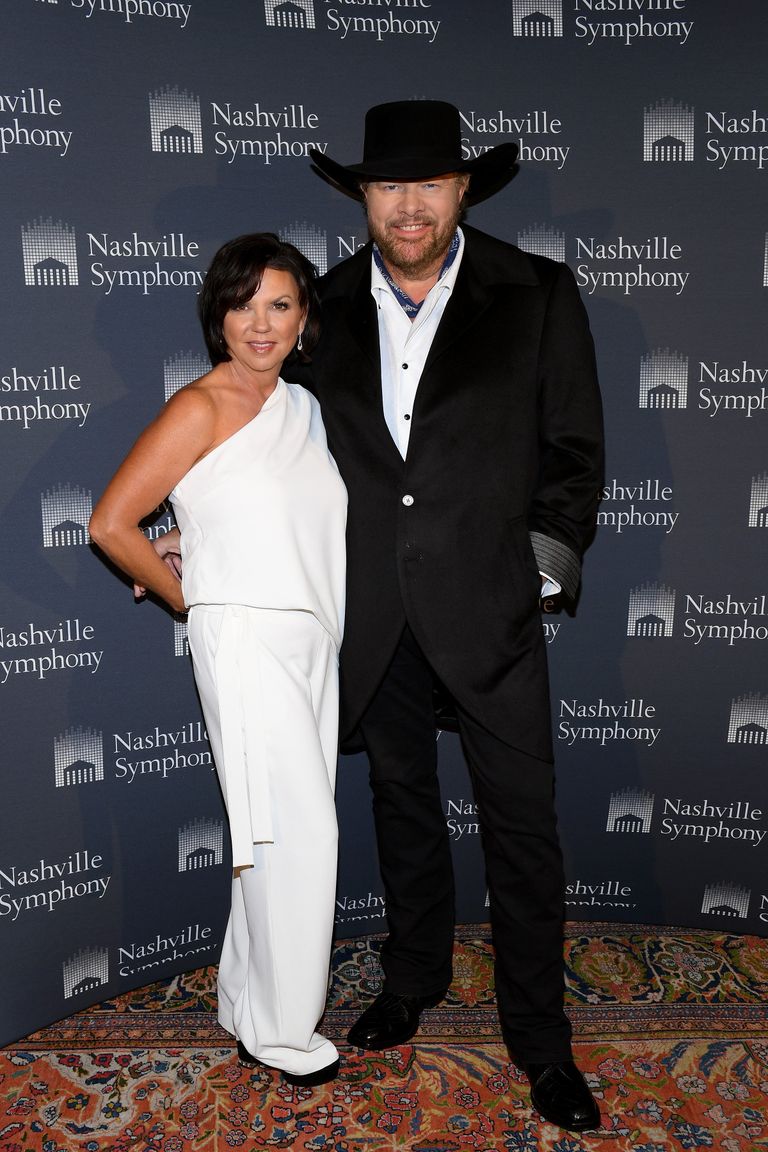 While Lucus supported her man, Keith also encouraged his wife not to lose hope. He believed it was only a matter of time before his big break came, and as the singer said, it did not take long for his breakthrough to arrive.
In 1993, the Grammy Award nominee released his first single, "Should've Been a Cowboy." After the song hit the country radio, it was only a matter of time before it hit the top of the chart, eventually becoming the most-played country song in the 1990s.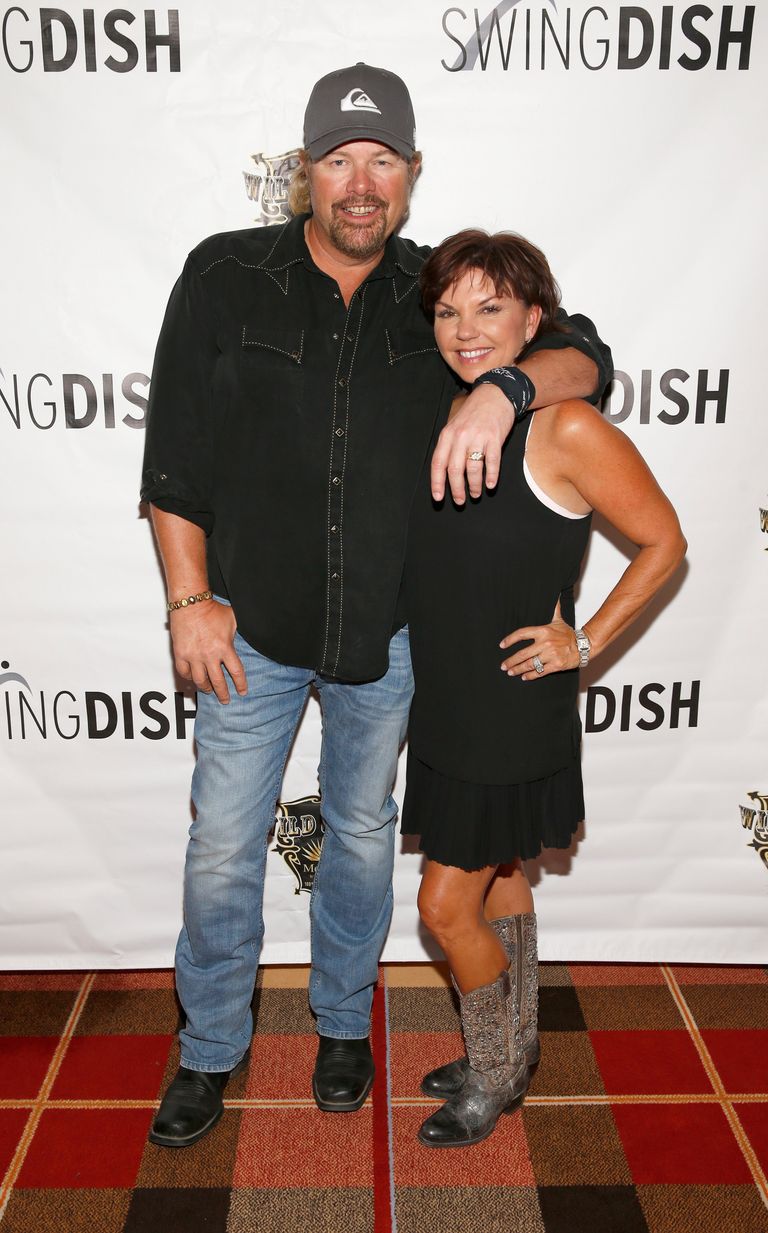 In the following years, things only got better for Keith and his family. The singer bagged many endorsements, and his bank account began reflecting his status as country music's starman.
At some point, Keith entered the business world. He started his liquor line and launched his restaurant; Toby Keith's I Love This Bar & Grill. Soon, Keith earned a $500 million net worth.
Despite enjoying wealth and fame, the singer's love and preference for his supportive wife never changed. The lovebirds would welcome their third child and son, Stelen, in 1997.
It has been almost thirty years since Keith's breakthrough, and he is enjoying a thriving career. More importantly, he and Lucus's marriage is still intact, and his children are doing quite well.
Not much is known about the couple's first daughter, Shelley, but Krystal followed in her father's footsteps. She is a country music singer and songwriter, signed to a record company founded by her dad, Show Dog Nashville.
Besides her career, Krystal is a family woman. She is happily married to her husband, Andrew Sandubae, and they share two children. On the other hand, Stelen was once in charge of Nostalgic Nights, a concert booking company he co-founded in Oklahoma.
Now, he owns a bar and grilled-style restaurant in Oklahoma. In addition, Stelen has been married to his wife, Haley, since November 9, 2021.
Toby Keith's Philanthropic Ways/His Cancer Diagnosis
Keith's family is not the only beneficiary of the singer's wealth. Following his worldwide recognition, the music guru established The Toby Keith Foundation's OK Kids Korral.
The foundation, established in 2013, aims at providing a cost-free home for sick children and families needing treatment in Oklahoma City area hospitals.
For Keith, starting a kids-friendly foundation became a priority after his road manager's two-year-old daughter with cancer received free food and hospitality from St. Jude Children's Research Hospital.
Thankfully, the foundation has been up and running since it was founded. However, things have not been so smooth for Keith in the past year. On June 12, 2022, the singer took to Instagram to reveal that he was diagnosed with stomach cancer in the fall of 2021.
But thankfully, after six months of chemotherapy, radiation, and surgery, he was recovering. Four months later, Keith seems to be doing well, and his amazing family surrounds him. Fans are optimistic that the singer will make a full recovery.