After being married for many years, there appears to be a rift between Tom Brady and his wife, as the duo lives separately.
Brady and Bündchen were together when the NFL star's ex-girlfriend, Bridget Moynahan, announced her pregnancy with Brady's child.
Brady, Bündchen, and Moynahan found a way around their relationship, as the latter's son is surrounded by love.
NFL Star Tom Brady has made a name for himself as one of the few men in football history to have clinched the Super Bowl many times.
However, away from the spotlight, the Tampa Bay Buccaneers star also has a personal life that has brought him as much attention as his career achievements. Brady is a doting father of three and also a husband to Brazilian Fashion Model Gisele Bündchen.
The couple tied the knot in 2009, and they have been living happily for the last decade. However, according to recent reports, there seems to be trouble in paradise.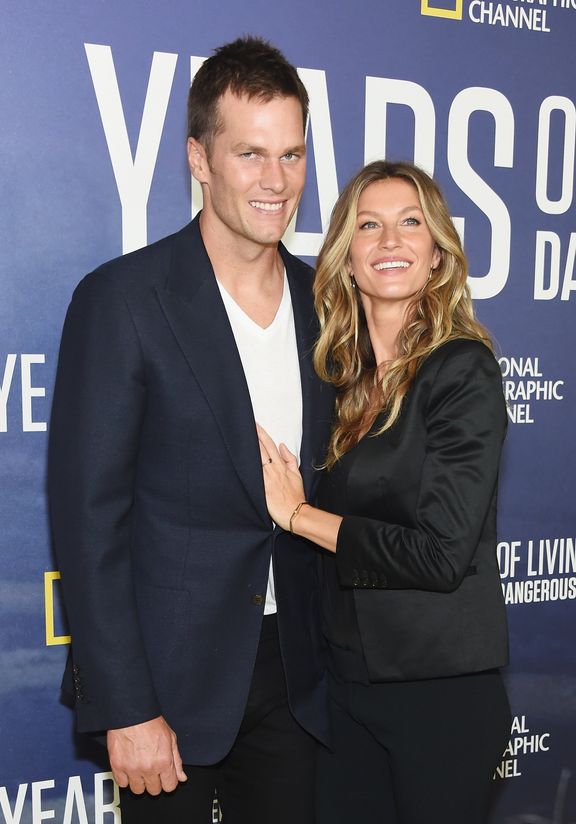 At the beginning of September 2022, Bündchen reportedly left her and Brady's home in Miami and moved to Costa Rica. It was alleged that the model's decision to leave resulted from arguments over the footballer's decision to un-retire from the sport. A source told PageSix:
"There's been trouble in the marriage over his decision to un-retire. Gisele has always been the one with the kids. They had agreed he would retire to focus on the family, but he changed his mind."
A few days after the news of an alleged rift between the couple hit the tabloids, Bündchen returned to Florida, but she did not reconcile with her husband.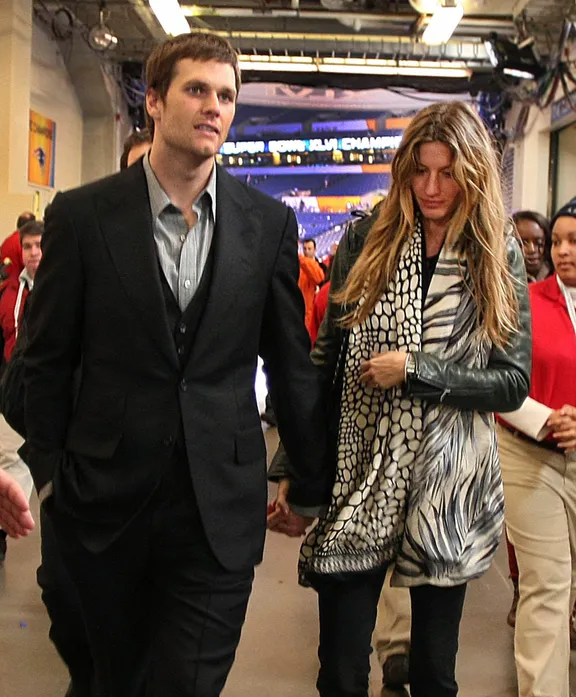 According to reports, the fashion model only returned to be with her children and refused to visit their home in Miami. Later, sources would reveal that the couple is living separately, despite living in the same city.
While none of the rumors have been confirmed, many have suggested that the marital issues between the couple may not be getting any better following a recent incident.
On September 25, 2022, Brady was in action as the Tampa Bay Buccaneers took on the Green Bay Packers in a home game at Raymond James Stadium.
As expected, fans showed their support for the team and the quarterback, but Brady was mostly touched by the presence of some extraordinary people — his family members.
According to reports, the football star's mom, his sisters, and three children, Vivian Lake, Benjamin Rein, and John Edward, were present.
Pictures captured Brady getting some hugs from his kids shortly before going onto the field. However, while all of these were going on, Bündchen was nowhere to be found. It was revealed that the fashion model did not attend the game.
Moynahan felt the pain even more, when she came home alone from the hospital with her newborn son, revealing that it was frightening.
Many tied the mom of two's absence to the alleged ongoing disagreements, but a source revealed to People that Bündchen was working on personal projects.
Meanwhile, while Brady and Bündchen try to sort out their differences, there have been rumors regarding the couple's decision to live separately.
There have been speculations that the footballer and his wife are living apart because of the ongoing friction. On the other hand, some rumors have alleged that Bündchen wants to focus on her career.
The fashion model had reportedly missed an event at the 2022 New York Fashion Week against her wishes, and was caught on camera crying, hence the decision.
Now, Brady is alone and appears to be facing a similar challenge as his ex-girlfriend, Bridget Moynahan.
Inside Brady and Bridget Moynahan's Complicated Relationship
Over the years, Brady and his wife have registered themselves as one of Hollywood's favorite couples. Still, many might not know that the NFL star has been previously linked to another public figure — Bridget Moynahan.
In 2004, the "Blue Bloods" star, already gaining prominence in the acting industry, started dating Brady, a most sought-after football player.
As with most celebrity relationships, Brady and Moynahan's love story was closely followed by their fans worldwide, and the duo could not have seemed more in love.
But sadly, their romance did not go as expected. Two years after they began dating, Brady and the actress called it quit in 2006. Shortly after the footballer's relationship ended, he found love again in the arms of Bündchen. However, the new couple was soon hit with unexpected news.
Two months into Brady and the fashion model's relationship, Moynahan discovered that she was pregnant with the NFL star's baby. As expected, this was a challenging time for all parties involved.
With Brady's new romance with Bündchen, the "The Sex and the City" star was pretty much alone during her pregnancy. Undoubtedly, it was one of the most difficult phases of her life, especially as she had once admitted that being a single mom was something she had never imagined.
Moynahan felt the pain even more, when she came home alone from the hospital with her newborn son, revealing that it was frightening.
Similarly, Brady and Bündchen endured a challenging phase when Moynahan announced her pregnancy. During a chat in 2009, the model revealed that it was a shock for her and Brady.
According to Bündchen, they lived a fairy tale romance when they got the wake-up call. Bündchen said the actress's pregnancy news turned her world upside down.
Years later, Brady would also reveal that it was a hard time for Bündchen because she did not envision it. But eventually, baby John arrived, bringing a lot of joy to the family.
As time progressed, Bündchen grew very attached to him, and at some point, she felt like John was her biological child. The model described John as her bonus child, expressing her desire to have a close bond with him, even though he had a mother.
Ultimately, despite everything that happened, John grew up surrounded by love. According to Moynahan, she still communicated with Brady and Bündchen daily.
As of 2021, the actress and footballer were still on good terms and co-parented their son amicably. In the meantime, fans can only hope that the good communication between the exes remains while being optimistic that Brady and Bündchen will heal their relationship.