Sir Tom Jones and his wife, Melinda Trenchard, were happily married for almost sixty years. However, just after the couple celebrated their 59th wedding anniversary, Trenchard passed away. Jones then sold their home but still shows love to his late wife where possible.
Jones and Trenchard were childhood sweethearts. They fell in love when they were only twelve years old and married in March 1957 at sixteen. Their only son, Mark, was born a month after their wedding.
Throughout the years, there were many reports of Jones being unfaithful to Trenchard, but that didn't stop the couple from remaining married for 59 years. Jones once revealed that he and Trenchard never talked about his affairs.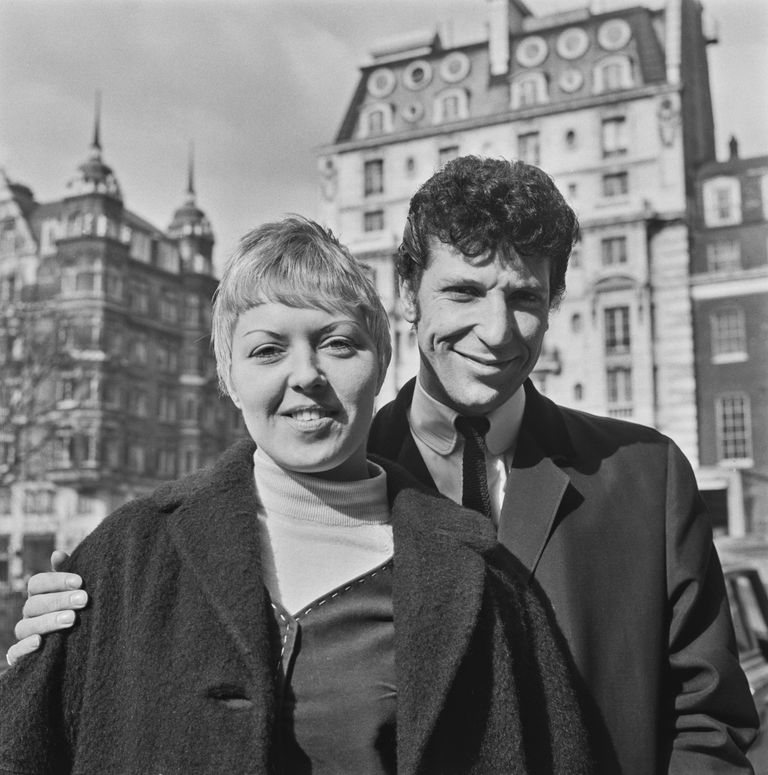 Jones was rumored to have slept with over 200 women a year at the height of his career. While this number was unusually high, Jones admitted that he did have extramarital affairs that he and Trenchard dealt with in their own way.
In an interview on "The Jonathan Ross Show" shortly after all of the rumors about his infidelity aired, Jones talked about his affairs, saying:
"[The affairs were] never discussed, I was never put on the spot. Linda is a wonderful person, and she would never put me on the spot. She loves being married to me, and I love being married to her."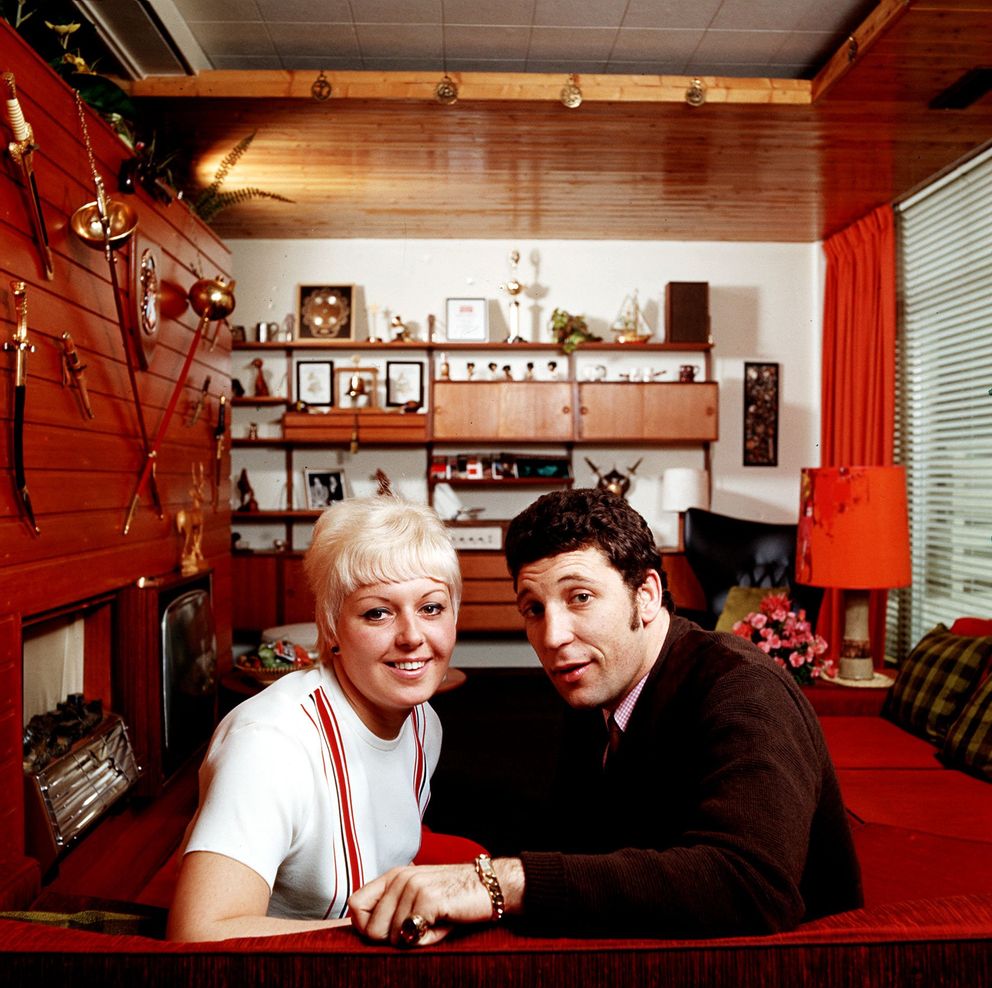 Despite the turbulent times the pair faced in their marriage, Trenchard and Jones were very much in love, and Jones was devastated by the death of his sweetheart in early 2016. Jones had confessed that he still loves his wife.
Jones Paid Tribute To His Late Wife
Jones is now a mentor on "The Voice." On September 4, 2022, he treated the audience to a special moment. He took the microphone and let the audience know that the song he was about to sing was very special.
Here is the one and only Voice of Tom Jones with an amazing tribute to his wife. On this Sunday may we all listen and reflect on those we love who have left us. https://t.co/QiifGzptJL

— John Anderberg (@JohnAnderberg1) September 4, 2022
He mentioned that it was a song that reminded one to focus on being strong for their loved ones when they most needed it. He also said that it was a song that reminded him of something his wife said to him while she was battling lung cancer. He shared:
"She said, 'Don't crumble with me, don't fall now, you've done everything you can, you must carry on and do what you do.' So I put the song, when I heard it, it was like it was written for this situation. It's a lovely song.'"
He then began singing his song "I Won't Crumble If You Fall," which left tears in the eyes of his fellow mentors and elicited heartfelt reactions from members of the audience. One audience member remarked that it appeared he was singing directly to Trenchard.
Anne Marie, one of his fellow mentors, described it as "one of the best moments of [her] life." The 82-year-old singer moved many audience members to tears with the emotional performance, and they took to Twitter to comment on it.
One user commented that Jones was a legendary performer, and the song reminded us to focus on the people we care about in our lives and those we have sadly lost along the way. Another shared that the performance moved him to tears without even realizing he was crying.
Another user tweeted that even at 82 years old, Jones' voice was still so strong, and the words significantly impacted her. Many audience members simply commented that Jones is a living legend.
Although Jones is best known for his song "It's Not Unusual," he confessed that this song was so important to him because it was a tribute to his late wife, with whom he is still very much in love.
In 2016, Trenchard passed away after battling lung cancer. Jones said it was incredibly difficult for him. He explained:
"Losing Linda five years ago was the lowest part of my life. I honestly didn't think I was going to get through it."
His voice is still so strong!

And the words crushed me. ?

— Eva ? ?? ??????? ♻️ ?? (@aKiss4Luck) September 4, 2022
He reported that he grappled with his grief, wondering whether he had done enough for his wife while she was alive. After her death, Jones sold their home in LA and relocated back to the UK, where the couple was born.
Jones is Welsh but bought himself a flat in London after Trenchard passed away. He admitted that they had been looking at relocating together, but when Trenchard's condition worsened, they realized they had left it too late.
When Jones realized that Trenchard was not going to make it back to the UK, he talked to her about it, and she told him that even though it was too late for her, it was not too late for him. He moved shortly after her passing.
Jones Is A Father Of Two
Jones and Trenchard have only one son, Mark. However, because of his affairs during his marriage to Trenchard, Jones has another child. Jones' second son is a man named Jonathan Berkery.
Jonathan was born because of a relationship between Jones and model Katherine Berkery. Jonathan was born 30 years after his brother in 1987. He resulted from a brief relationship between Katherine and Jones while Jones was on tour in the US.
At the time, there was a legal battle about whether or not Jones had indeed fathered Jonathan. A paternity test revealed that Jones was the biological father of Jonathan. According to reports, Jonathan and Jones do not have a relationship.
In 2008, Jones finally acknowledged his son but said that the relationship with Katherine was not something he had planned and he had been tricked into it by Katherine. He said that he fell for her seduction, which Jonathan said was hurtful.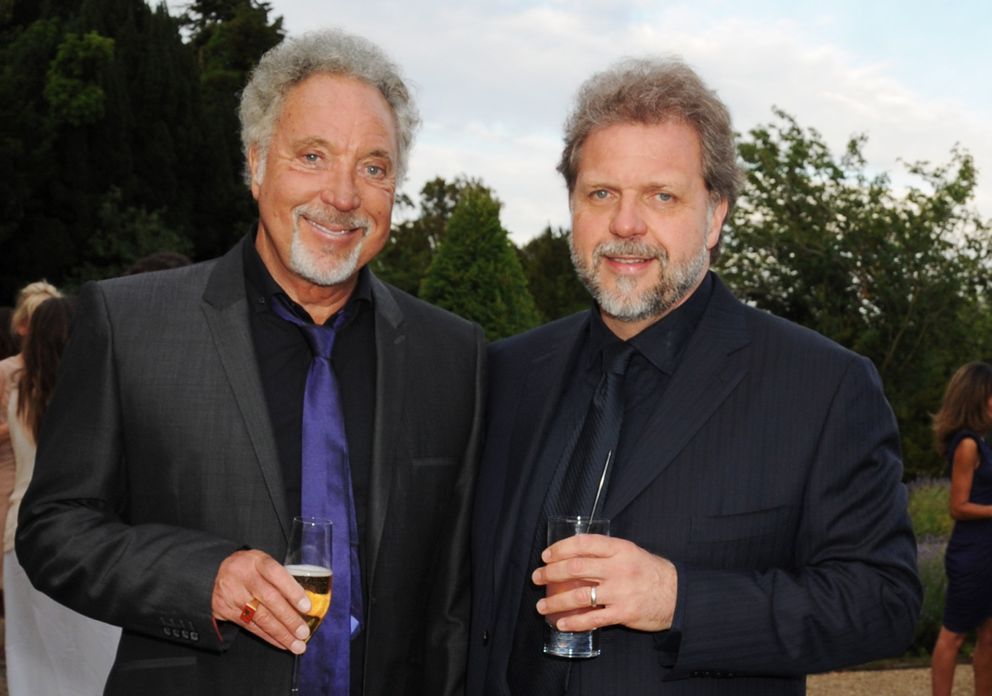 Yet Jonathan has reached out to his father in an attempt to build a relationship. He revealed that he wanted to meet and speak to his father before it was too late. This came after Jones was hospitalized for a bacterial infection.
In an interview with "Express," Jones revealed that he is again facing health struggles as he experiences difficulty walking. The singer is awaiting hip replacement surgery and confessed that he finds it easier to perform sitting down.
Jones said that he confessed to his son that he was worried about what fans would think of him sitting down to perform, but also shared that he wasn't taking any painkillers to help him along. He said:
"I am just biding my time now until I can get a new hip."
This means that now, instead of standing up or dancing during his shows, he says he can walk on stage, do about four songs standing up, and then has to remain seated for the rest of the show.