We've all been there. Standing in line to be seated at a fairly busy restaurant while your stomach growls in protest.
But when two women left a concert August 22 in search of food, they had no idea they'd find themselves taking orders and cooking food. Sylvia Arrendondo and her mother Idalia Merkel went to a local Denny's in Texas and were seated by another customer before realizing the restaurant was extremely short-staffed. Instead of taking their business elsewhere, they decided to roll up their sleeves and get to work.
Arrendondo wrote about the unique experience on her Facebook page where she explained that only two people were working. One was serving tables and the other was the cook. As for the man that was acting as host, seating new guests, he had no idea what he was doing because he didn't work there. He told Arrendondo and Merkel that his wife used to work at Denny's so she started helping to serve tables and he decided to help get people seated.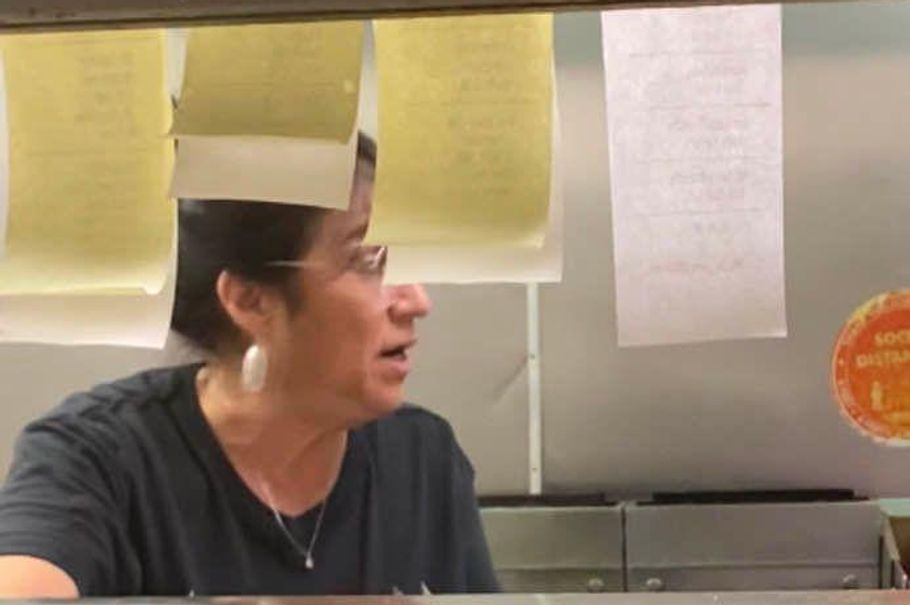 Courtesy of Sylvia Arrendondo
The service industry has been hit hard by the pandemic and the subsequent "great resignation." Complaints about low wages, poor management and rude customers that abuse staff members are just a few of the reasons cited by people who have left the industry. It may be surprising for some to learn that the federal minimum wage for tipped employees like servers and bussers is just $2.13 an hour. The rest of the wage is supposed to be made up of tips, which, depending on where you work, may be split at the end of the night between other workers. This act of splitting tips is called "tip pooling" and is calculated by number of hours worked.
Splitting tips after a long day of work dealing with customers who may not have been so kind would understandably make some people upset. But it didn't take a deep dive on the treatment of restaurant employees for Arrendondo and the other customers who helped out. They saw two seemingly college-aged kids doing their best to keep the place running and they didn't hesitate to jump in to help, completely unpaid.
When asked why she didn't just leave, Arrendondo said, "We just looked at each other and it wasn't even a question. We both knew what we had to do."
"This was probably the most beautiful act of American unity that I have personally encountered," Arrendondo told Upworthy. She added that the sole paid server would occasionally start to cry before being comforted by the cook, only to return the favor when he would get overwhelmed.
Talk about community.
These two kids had exhausted all of their resources, including calling their manager multiple times. And instead of customers getting angry, demanding better service or walking away, Arredondo and Merkel stepped up. The kindness of this group of strangers will surely stick with these employees and the people who were involved.
"The strength, courage and integrity by these two workers was beyond admirable. My mom and I have never been so proud and happy to help," Arrendondo told Upworthy. "After all, we have all been there."
Eventually after some convincing, the two employees shut the restaurant down and Arrendondo and Merkel went home much more tired than anticipated. Still hungry, but full of gratitude and pride.


Please scroll below for more stories 🙂