Unbeknownst to an 89-year-old pizza delivery driver, his interactions with a local family were being recorded. It all became clear, however, when the man of the house showed up at the elderly worker's door to address what had been going on.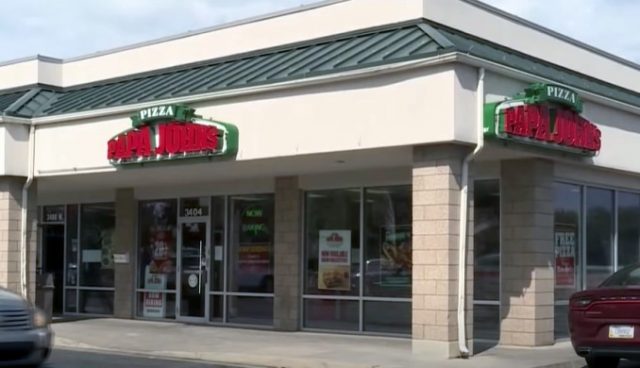 Derlin Newey, an 89-year-old Weber County man, was struggling to make ends meet, so he began working as a delivery driver at a Utah Papa John's. When the elderly man took the job, he only hoped it would help him pay his bills. He never imagined it would unexpectedly change his life forever, but that's exactly what happened after a family recorded their interactions with the elderly man, unbeknownst to him.
Newey was captured on camera, having friendly conversations with the Valdez family as he dropped off pizzas to their home. Little did he know, those clips were being shared online by Carlos Valdez and his wife, who just so happened to be popular social media content creators, and their audience quickly became enamored with Newey, his kindness, and the friendly conversation he had with the Valdez family.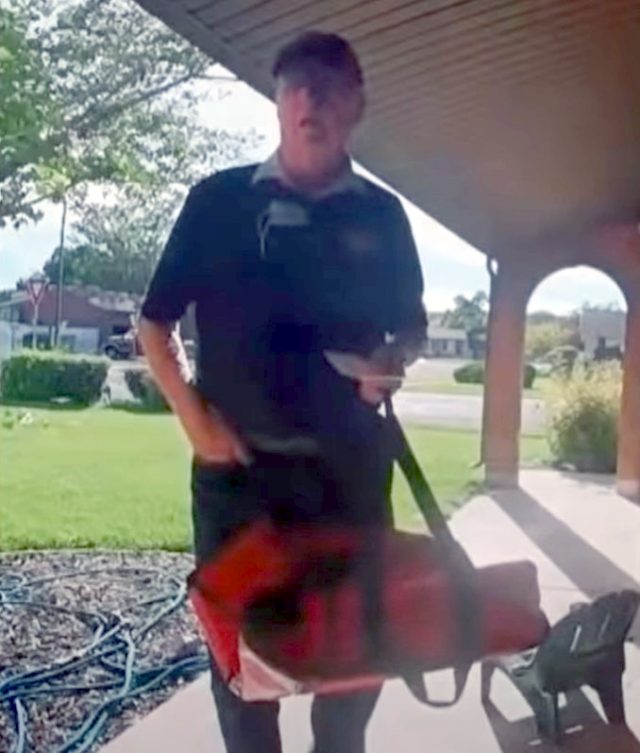 Knowing that the elderly man was working to make ends meet, the Valdez family saw an opportunity and decided to seize it. Newey would have no idea what they had been up to, though, until they showed up at the door of his mobile home, where he lives alone, with a surprise the 89-year-old never saw coming.
After creating a fundraiser drive for Newey, the Valdez family amassed $12,000 in donations, and it was their turn to make a special delivery to the pizza delivery man's house on a Tuesday afternoon. Of course, the cash-strapped senior citizen was taken by utter surprise as the emotional moment he was handed the massive "tip" was also captured on camera:
In order to make ends meet, Derlin Newey had been working approximately 30 hours a week at the Papa John's in Roy, Utah. That didn't sit well with the Valdez family, who met the elderly man when he delivered pizza to their home. "Somebody at that age should not be working that much," Carlos Valdez said, having decided to do something about it when the opportunity unexpectedly arose.
Initially, the Valdez family would regularly order pizza and specifically request Newey as their deliveryman. During those deliveries, Carlos Valdez recorded his family's interactions with the elderly man as he stood at their doorstep and enjoyed a friendly conversation with the family. Valdez then shared the footage of the kind-hearted man with his social media fans, Daily Mail reported.
"Hello, are you looking for some pizza?" Newey asked every time he delivered pizza to the Valdez family.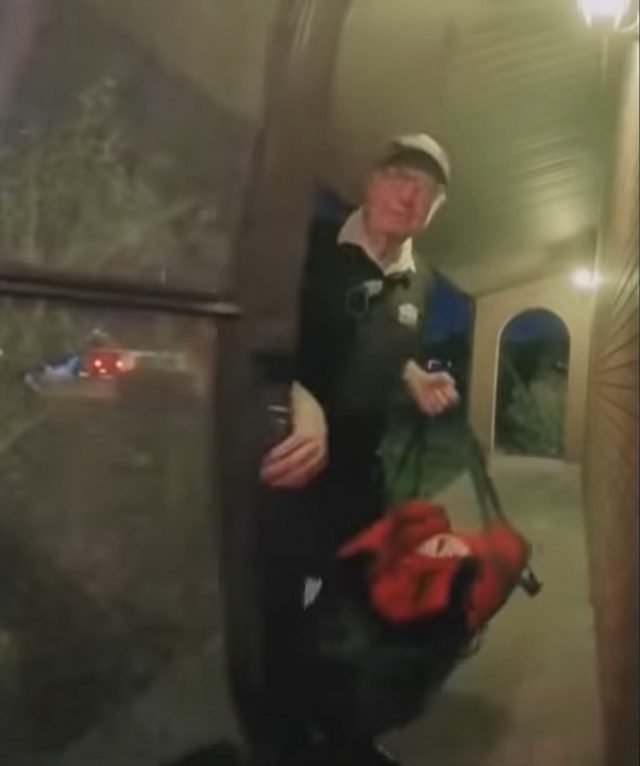 All the while, Newey had no idea he was being recorded or that viewers were falling in love with him, just as the Valdez family had done, causing the footage to quickly go viral. "It's insane. Everybody loves him," Valdez said. Seeing Newey's popularity among their social media following, the Valdez family decided there was another way they could use their social media popularity for good.
As many questioned why Newey was still working as he neared the age of 90, Valdez started a fundraiser via Venmo for the cash-strapped senior citizen — and it was a success. People from all across the country sent donations, helping Valdez raise $12,069 over the course of several days, which he and his wife delivered to America's favorite pizza delivery driver at his home.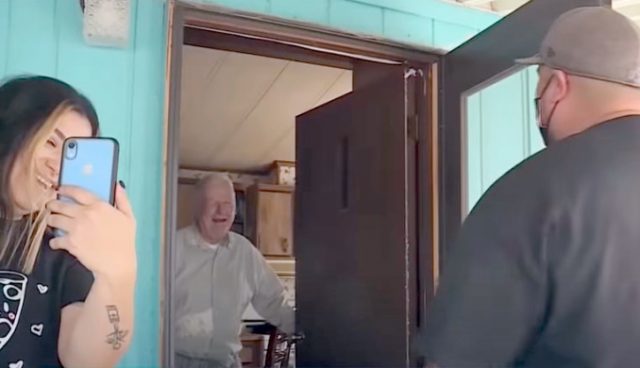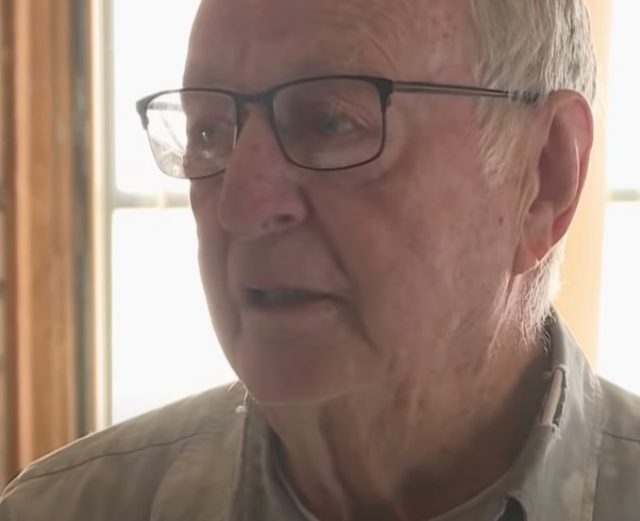 Newey figured the Valdezes were going to give him a t-shirt with his famous phrase, "Hello, are you looking for some pizza?" on it. He was right about the t-shirt, but he had no idea he was about to get a lot of money too. "We collectively collected a gift for you, and I'm here to deliver that gift to you," Vadez told Newey as he gave him the generous "tip."
Of course, Newey was also gifted the t-shirt, featuring a cartoon image of himself delivering pizzas, in addition to the rather large check. The gesture reduced the elderly worker to tears. "How do I ever say thank you? I don't know what to say," Derlin Newey sobbed as he was presented with the money.
The Valdez family hopes Newey will be able to use the money for bills and medical expenses so he won't have to work so hard, and they couldn't be happier with the outcome of their efforts.
"This couldn't have gone any better," Carlos Valdez told KSL. "He needed this. I'm just glad we could help him. We just need to treat people with kindness and respect — the way he does. He stole our hearts," he added, speaking fondly of Derlin Newey. Indeed, this story definitely pulls at the heartstrings. It's beautiful to see the power of social media used for good.