Award-winning Hollywood starlet Valerie Bertinelli has been through emotional turmoil because of her love life. However, she has finally found peace of mind after learning her only child is getting married.
TV star Valerie Bertinelli was never alone since she met her first future husband, rocker Eddie Van Halen. The pair met in 1980 at his concert. It was love at first sight for the actress.
The feeling was mutual for Van Halen, who got in touch three days after they met, asking her to meet up with him. Bertinelli told TV host Oprah Winfrey during her appearance on "The Oprah Winfrey Show," that she agreed to meet him again, and they had been inseparable ever since.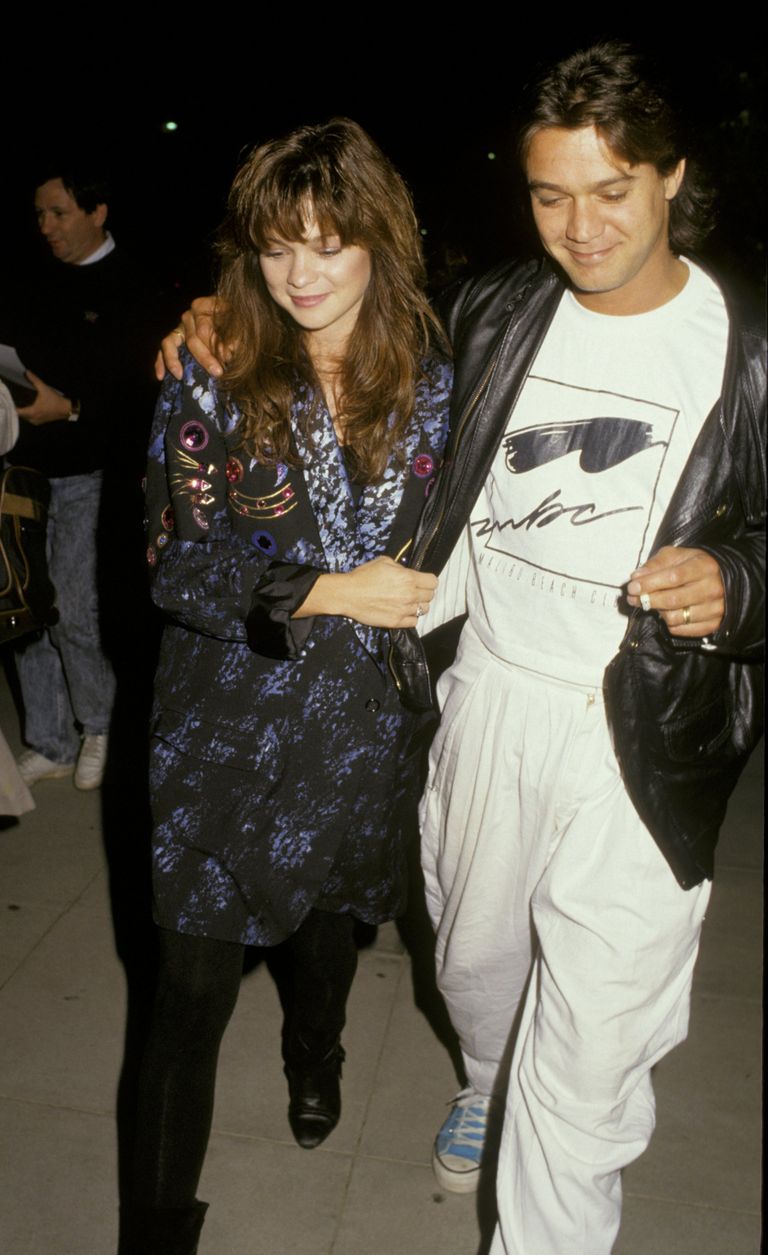 "I went out and visited, and we never separated from then on," she recalled. Months later, the couple wed in 1981 and welcomed their son Wolfgang ten years later.
However, after 20 years of marriage Van Halen and Bertinelli separated in October 2001 and officially divorced in 2007. The mom of one explained that the divorce was for the betterment of their only child together:
"One of the many reasons that Ed and I split is to give Wolfie a better vision of what two people who are supposedly in love treat each other like. Ed and I weren't treating each other like two people that loved each other, and that's what Wolfie was seeing."
BERTINELLI REMARRIED BUT LATER SUFFERED FROM TRUST ISSUES
After closing her chapter with the musician, Bertinelli found love again with businessman Tom Vitale. The couple began dating in 2004 and were together for six years before he proposed in May 2010.
In an interview with AARP Magazine, the TV presenter revealed how Vitale popped the big question on a romantic night in Florence during their trip to Italy. Although the duo had discussed marriage prior, it came as a shock for the "One Day at a Time," alum:
"We'd talked about getting married, but I was still shocked. It was sweet when he asked me, because he was so scared. I was like, 'Are you kidding me?'"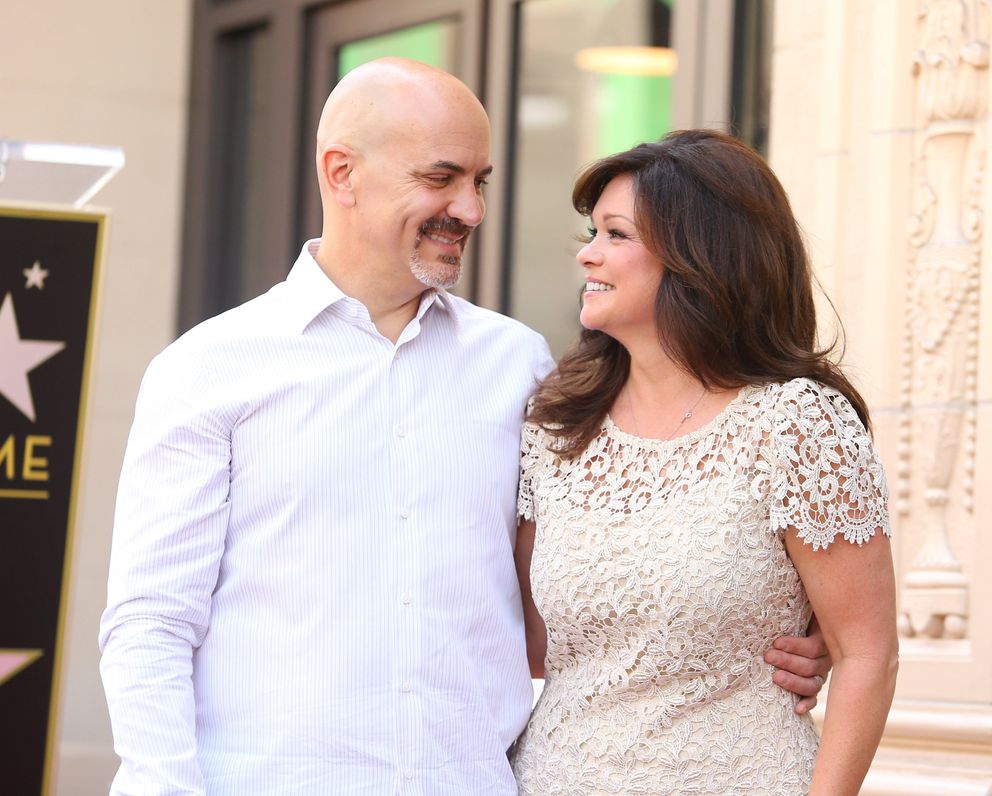 The couple eventually tied the knot in January 2011 in a surprise ceremony at their Malibu home on New Year's Day. Vitale and Bertinelli exchanged their wedding vows before 100 family members and friends.
She became a stepmother to Vitale's kids from his previous marriage, and he, in turn, became a stepfather to her son, Wolf.
However, the Food Network star filed for divorce from Vitale in 2021, following eleven years of marriage, citing "irreconcilable differences.". In June 2022, she teared up during an appearance on the "Today" show when getting candid about her love life.
The Delaware native revealed that she had trouble trusting, adding that she would be happier being divorced to spent time alone:
"I have some trust issues. I am going to be more than happy to be happily divorced and spend the rest of my life alone."
The Daily Mail reported that the two-time Emmy Award winner's now-estranged husband has asked for spousal support from her.
BERTINELLI CONSOLES HERSELF WITH HER SON'S LOVE LIFE
Amid all the heart-breaking happenings in her separation from Vitale, Bertinelli found joy as her only son got engaged. Wolf asked for his girlfriend Andraia Allsop's hand in marriage, a girl his mom approved. It means Bertinelli would be helping out her child, who is her "heart," and "boy," prepare for a new chapter in his life.
The "Hot in Cleveland" is a mom's mom. Bertinelli revealed in her book, "Enough Already: Learning to Love the Way I Am Today," that she always takes some leftovers from work to her son's house the next day.
Bertinelli disclosed that Wolf worked on his first album in October 2019 and wanted him to put all his songs on her phone "so I can listen to them whenever I want, which will be practically all the time," she said, adding:
"Yes, I am a proud mom – and for good reason."
The two-time Golden Globe Award winner now looks forward to having another member in the family, her future daughter-in-law, Allsop.
The brunette beauty is a University of Utah graduate after earning a Bachelor's degree in Computer Science. Allsop is a software engineer.
Bertinelli's son proposed to Allsop in July 2022. He announced the exciting news on Twitter alongside a selfie of the happy couple, with her flaunting the engagement ring:
"She said yes!!"
She said yes!! ❤️❤️❤️ pic.twitter.com/QExis526zv

— Wolfgang Van Halen (@WolfVanHalen) July 6, 2022
Wolf's mother commented on the post and expressed joy over the news, "So happy!," she tweeted alongside crying emojis and a string of white hearts emojis.
The "Wilderness Love," also commented on Wolf's Instagram post announcing the engagement, "How do I, this a million times? So happy."
Bertinelli hinted that she could not wait to have grandkids someday while noting that now because of her ongoing divorce, she was not entirely alone. The "Valerie's Home Cooking" star said she has "six cats and my dog and my son, and hopefully one day grandchildren."
In May 2022, Bertinelli showed gratitude to her son's deceased father on social media when she celebrated Mother's Day, writing "Thank you for my boy," on her post.
The doting mother shared several throwback photographs of family portraits of her, Wolf, and his dad dating back from his teenage years.
One picture showed the trio posing in a swimming pool when Wolf was younger. Another snap displayed the father and son duo performing onstage while playing guitars.
Wolf followed in his father's footsteps as a rocker musician. He and his mom and now-fiancee attended the Grammy Awards in April 2022, as he was part of those nominated for the evening.
Although Wolf did not win a Grammy, he expressed that he was "grateful" for the opportunity and thanked the academy for the recognition:
"Such an honor to be nominated for the first song I ever released on my own, in a category with artists I've looked up to my entire life. I don't know if that'll ever fully set in."
In addition, the bassist referred to his mom and Allsop as "the two most important women in my world." He celebrated them in March 2022 for International Women's Day alongside a selfie of the trio.
"Happy #InternationalWomensDay to the incredible, strong, and independent women in my life that make it worth living, and to all the women everywhere," Wolf wrote.


Please scroll below for more stories 🙂