A man from the Halton region in Canada spent four decades dedicated to his community. As a paramedic, he saved lives and made a significant difference, but it was time to hang up his safety jacket, and when he received his last call on the job, he couldn't hold back the tears.
It was a day filled with emotions for Mike Chorney, a veteran paramedic from Halton Region Paramedic Services. After 40 years of dedicated service to the community, the end of his journey as a first responder had arrived.
On February 1, 2023, tears streamed down Chorney's face as he signed off from duty during his final radio call. His colleagues did something unforgettable to show their respect and admiration for the man who had served the community for so long.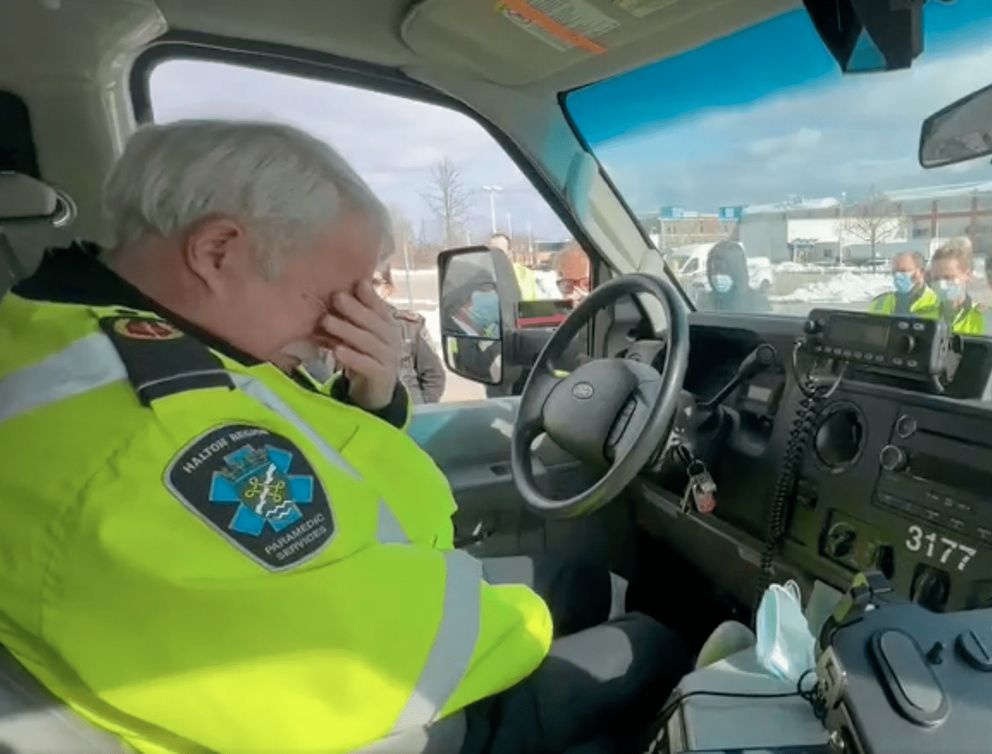 Paramedic Reflects on Decades of Service with Emotion
For Chorney, his time as a paramedic was more than just a career or profession. It was the driving force in his life and gave him purpose. He described it as a "very good part" of his life.
He spoke fondly of his time working with his colleagues, and while he was sorry to be leaving, he knew it was the right time to retire.
Chief Greg Sage, Halton Region Paramedic Services head, sang Chorney's praises via a post on Twitter. He wished him all the best for the future—little did he know the post would go viral.
Fellow community members applauded the veteran and shared stories of his helpfulness. One man recalled Chorney's positive attitude and how it impacted his wife's experience when she needed emergency assistance after a fall.
Tearful Farewell to Veteran Paramedic Touches Hearts, Goes Viral
The video of Chorney's last call posted on Twitter has since gained massive attention, garnering thousands of views and touching the hearts of many. It captured a priceless and emotional moment and was captioned:
"Congratulations to Mike, who is retiring after 40 years of service to Halton residents."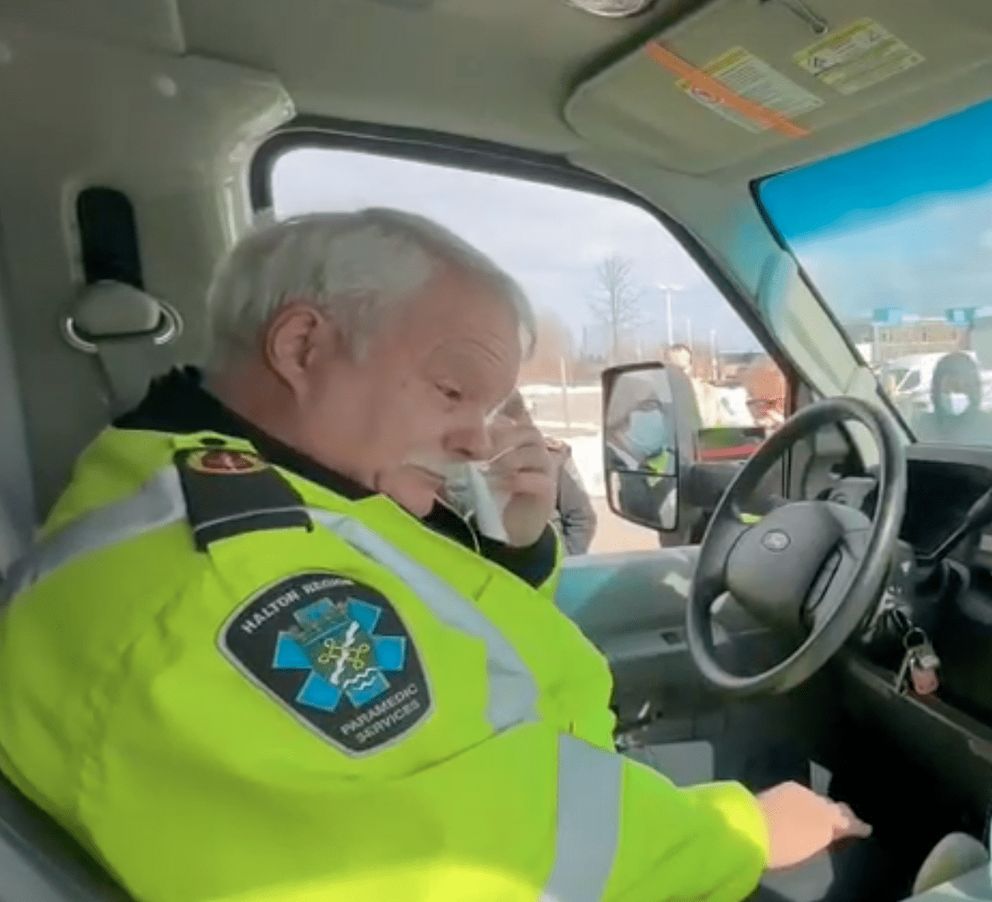 Colleagues Give Heartwarming Send-off
One of Chorney's colleagues took the time to read his achievements, accomplishments, and milestones over the radio, bringing tears to his eyes. It was the perfect send-off for the man who was the epitome of professionalism and excellence.
An emotional Chorney was thankful for the thoughtful words while wiping away his tears with a tissue. He choked up at the significant moment, noting more people were watching him now than ever before.
His Legacy of Service Will Live on in the Community's Memory
Despite his emotional state, Chorney's sense of humor was still intact as he tried to lighten the mood with a slight chuckle. Before hanging up the transceiver, he took a moment to thank his now ex-coworkers and express his gratitude for their support.
Chorney's farewell radio call is a testament to his dedicated service to people in the Halton area. He has touched countless lives as a paramedic, and his colleagues and the community will never forget it.
Fellow residents applauded the veteran and shared stories of his helpfulness. One man recalled Chorney's positive attitude and how it impacted his wife's experience when she needed emergency assistance after a fall.
The Online Reaction
Countless netizens were in awe of the man's dedication and tenure of service. People hoped he enjoyed his much-deserved retirement and rest:
"Congratulations on your retirement, sir. You've earned it. Please relax and enjoy the next chapter of your life. All the best to you."
– (@LindaMa46797931) February 3, 2023
"Congratulations, sir. Thank you for your services of 40 years. Sit back, relax, and enjoy your family."
– (@dave_poliquin) February 4, 2023
"Enjoy your rest! You earned it!!!"
– (@dragonjay) February 6, 2023
The outpouring of love and gratitude from the community showed how much Chorney meant to those he served and how his legacy of kindness would live on.
As he moves on to the next chapter of his life, we wish him all the best and extend our heartfelt thanks for his selfless service and contribution to making the world a better place.
Click here for a heartwarming tale about an elderly gentleman who deserved to relish his retirement. Despite putting in long hours to support himself and visit his loved ones, he was in need. But then, kind strangers took notice and decided to lend a hand.