Tragedy strikes when we least expect it. One family of nine from Idaho experienced their worst nightmare when their mother passed away. The heartbroken loved ones struggled to rebuild their lives and were speechless when a Christmas miracle came their way.
Dakota and Ream Nelson had a beautiful romance built on solid values and shared faith. They were the proud parents of seven kids and enjoyed making memories.
Ream was passionate about volleyball; her soulmate spouse worked part-time for their local church, and together they created a life filled with devotion. But the world as they knew it changed in an instant.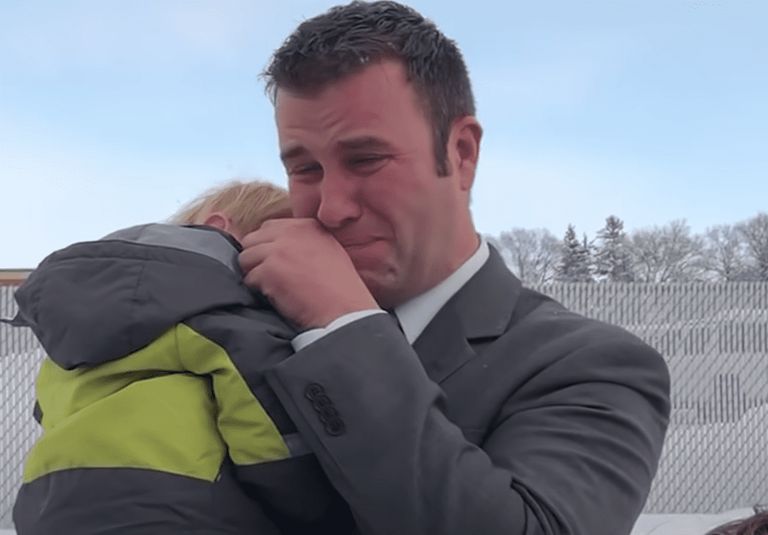 The Devastating Incident
Nobody could've predicted a shocking experience on July 11, 2018, would forever change the Nelson family's lives. The mother of 7, described by her sister as a kind and loving mother, collapsed in their garage.
Dakota had just stepped outside for five minutes before he found his 38-year-old wife near death. The dad, who immediately told their 11-year-old to phone emergency services, recalled the devastating experience:
"We were just working in the garage, goofing around and having fun. I came back, and she was just dead on the ground, basically. We were able to revive her enough to get her to a point where she was in a coma until the end of September."
The Father Worried for His Family
Ream was in critical condition when she got to the hospital, and she was in a coma for three months, after which she sadly passed away.
The tragic ordeal shocked Ream's loved ones, who were left to pick up the pieces. Dakota had to work three jobs to support his children, and he was worried about the future.
During the Christmas holidays in 2018, Dakota and his children opened a white gift box, unaware that the contents would leave them speechless.
The Life-Changing Gift
Ream didn't have health insurance, and the bills from her stay in the hospital were astronomical. Thankfully, a GoFundMe page alleviated some of Dakota's worries, and kind people donated over $60,000 to assist them.
However, an even bigger miracle was coming! The seminary teacher at North Fremont High School faced several challenges after his wife's death, but he had many reasons to be grateful.
A Secret Santa in their East Idaho community heard about the terrible ordeal the family had endured, and soon, a group of elves visited Dakota and his kids bearing a life-changing present.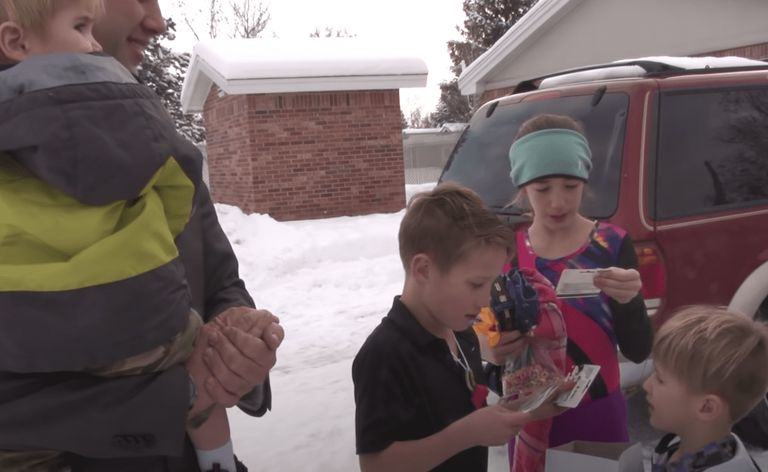 The Dad Was Overwhelmed with Emotion
During the Christmas holidays in 2018, Dakota and his children received a white gift box, unaware that the contents would leave them speechless. The box contained $1,000 in groceries and $1,000 in Walmart vouchers. But that was just the beginning.
The dad was handed a cheque valued at $8,000, and the kind gesture made Dakota emotional. He wiped away his tears and struggled to find the words, eventually asking: "Who do I thank?"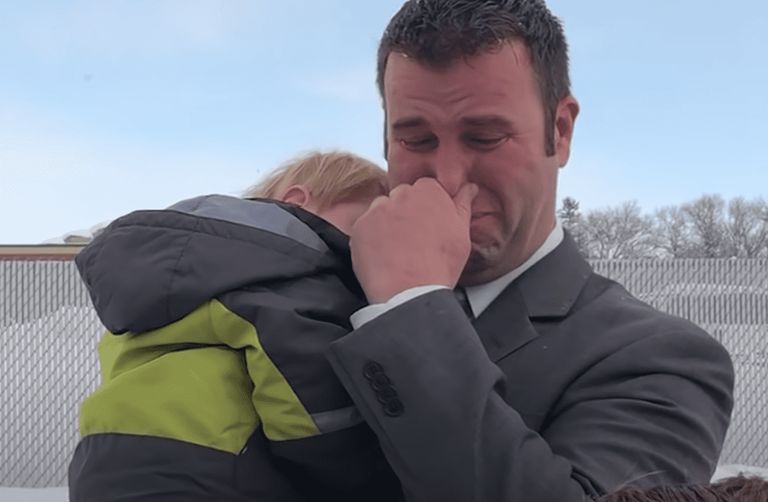 A Letter to Their Secret Santa
While the family still felt the loss of their mother, they had a reason to smile, thanks to their Secret Santa. The shocked widower wrote a letter to Secret Santa expressing his gratitude:
"It is hard to write this as I am at a total loss of words. There is no way for me to accurately convey how grateful we are for this kindness … I just cannot convey how thankful we are."
The kids also thanked Santa for making it their best Christmas ever. They never knew they could be happy after their mom's death, but thanks to the gift they received, they felt new hope and joy.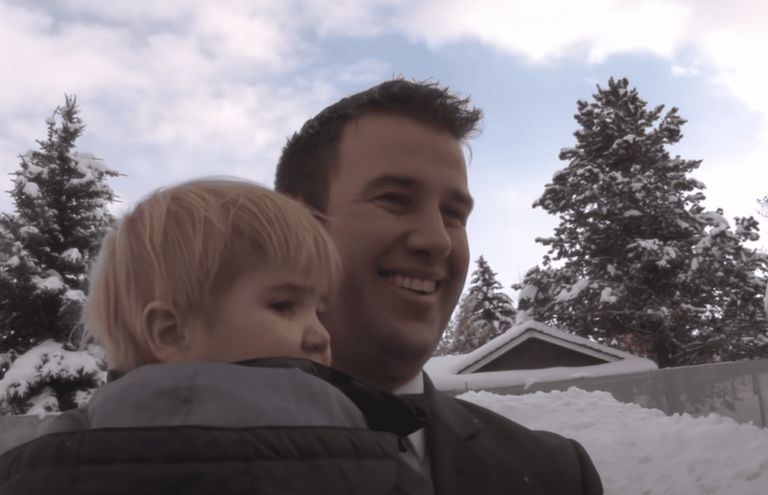 The Online Reaction
The family's story touched the online community, and many people sent their condolences. Users also applauded the father for his strength and will to continue for the sake of his kids:
"This was heartwarming. At 39, my husband died suddenly, leaving me with six beautiful children ages 2 to 11 to raise. We made it through, and I am grateful to the few people who helped. Dakota Nelson and his children will remember the Secret Santa visit all their lives."
– (Rita Hartmann) January 24, 2021
"So much pain in his heart, but staying so strong for his family. God bless."
– (The One) December 29, 2020
"This story brought me to tears. I wish there was more we could do for him. The children are so lucky to have him, and I'm so glad that Secret Santa decided to help this wonderful family in need."
– (Sophie Kostal) December 14, 2021
Losing a precious loved one is never easy. For Dakota and his kids, the heartbreaking passing of Ream will always stay with them.
However, thanks to the kindness of strangers, they were able to move toward healing. We pray God grants them the strength to continue. RIP to their angel wife and mother.
Click here for a story about another heartwarming holiday experience. A Texas couple left the gift of a lifetime under the Christmas tree for their three daughters.